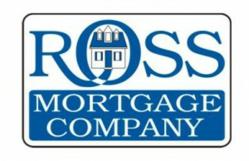 Westborough, MA (PRWEB) April 29, 2013
Ross Mortgage feels strongly for its community and felt the need to contribute to the massive efforts of St. Jude's Children's Research Hospital. There isn't a more touching cause than one that not only helps children affected by debilitating or terminal diseases, but also helping their families cope.
St. Jude's Children's Research Hospital in Boston, MA helps children from all 50 states in finding a cure for cancer and other loss-making diseases with research and treatment. They treat approximately 95,000 children every year, as well as making sure their families are as comfortable as possible while caring for their children.
About Ross Mortgage:
Ross Mortgage Company was founded by Robert J. Kalagher and his father in November of 2001. The co-founders have 30+ years experience in the retail mortgage banking industry. The corporate headquarters is located in Westborough with additional offices throughout Massachusetts and southern New Hampshire. Ross Mortgage is licensed in Massachusetts, New Hampshire, Maine, Connecticut, and Rhode Island.
Ross Mortgage offers a variety of mortgage loan products, and the company is a Direct Endorsed lender for the Federal Housing Administration and the Veteran's Administration. As an approved lender, Ross Mortgage has the ability to originate, underwrite and close these government guaranteed mortgage loans in all the states where it holds a license.
We lend in the following states: MA, RI, ME, NH, CT. Massachusetts License MC2084, Rhode Island License Number 20051871LL, Maine License Number #SLM8280/SLB12108. Licensed by the New Hampshire Banking Department, First Mortgage Broker and Banker License No. 8882-MBB, State of Connecticut Department of Banking, First Mortgage Lender/Broker No.