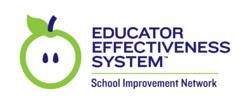 SALT LAKE CITY (PRWEB) April 24, 2013
School Improvement Network, the leader in educator effectiveness resources, today announced a free webinar showing a model for teacher observations and evaluations developed and refined by real educators that maximizes student achievement and growth and deepens teacher effectiveness and practice, April 30 at 2 P.M. Eastern Daylight Time.
"Teachers are the creators of the workforce," said Chet Linton, School Improvement Network CEO and president. "If they are to prepare 100 percent of our students for college and a meaningful career, they must have the tools and resources they need to support their continued growth and development as educators. Teacher observations and evaluations can be a very beneficial part of this process if, instead of merely giving teachers a grade, they connect educators to the resources and support they need to grow and improve."
In this webinar, participants will learn how a team of actual educators in Cupertino Union School District in Cupertino, Calif., has developed and refined an observation model over the past two years using Observational Rounds to foster student achievement in some of the district's high-performing elementary schools.
Webinar participants will see how this applied observational learning theory and teacher support can do the following:

Increase student achievement and engagement
Expand teacher support through teacher observations
Quickly identify areas where teachers are struggling
Improve teacher practice
Provide differentiated professional learning
Build leadership capacity
The webinar will be held April 30 at 2 P.M. Eastern Daylight Time.
Click here to save a seat at the webinar.
Click here to see other upcoming webinars.
Click here to learn about a holistic system for supporting educators in teacher observations and evaluations.
Click here to see more about Cupertino Union School District's educational breakthroughs.
About School Improvement Network
Founded in 1991 by teachers, School Improvement Network has spent decades researching and documenting the best practices in education. From this research, School Improvement Network has developed the Educator Effectiveness System. This system delivers a process to improve teacher practice, and gives educators a set of powerful tools to drive the process. Research shows that districts and schools that use the tools in the Educator Effectiveness System produce better teachers and, as a result, experience dramatic increases in student achievement, driving up student test scores by as much as 30 percent in a single year. School Improvement Network works with thousands of schools and districts in every state and around the world and has visited over 3,500 classrooms to document best practices in action. Learn more at http://www.schoolimprovement.com.
School Improvement Network and its logos are trademarks of School Improvement Network. All other trademarks and registered trademarks are the property of their respective owners.