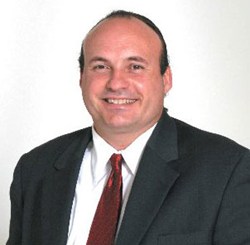 "Our mission is to protect children from brain damage by providing free safety helmets to kids across America."
Savannah, GA (PRWEB) April 24, 2013
One helmet can make all the difference in world. That is what Savannah trial lawyer Howard Spiva has learned in his 28 years of practicing traumatic injury law.
With car wrecks being the leading cause of brain injuries in kids, Spiva's quest is for every kid in America to wear a helmet in the car – and wear it with pride.
"In nearly 30-years of handling traumatic injury cases, I've seen the truly, the worst of the worst, and most tragic outcomes of traumatic brain injuries in children," explained Spiva. "I thought if helmets reduce kid's bike-related head injuries by about 80%, how many injuries can be prevented by kids wearing one in the car as they do for most every other risky activity?"
So, in 1999 Spiva and his family founded the Justice for Children Foundation (JFCF), a 501c3 aimed at preventing injuries and promoting safety.
Over the past fourteen years, the JFCF has become known for educational outreach, helmet give-a-ways, local parades and city-wide Charity Chili Cook-off, where actual judges have judged the friendly competition open to local lawyers, business and first responders.
The JFCF's success is largely owed to the early, dedicated efforts of Spiva's sister, Elaine, whose dream was to share their message across the country. In 2012, the national ambassador program was dedicated to her memory.
"Our mission is to protect children from brain damage by providing free safety helmets to kids across America," explained Patrick Anderson, the JFCF's National Program Director, "We are calling on injury attorneys across America to unite with us, along with pediatricians and extreme sports celebrities, in a national campaign to raise awareness and provide helmets to families and communities who need them."
That invitation reached its largest platform yet, when it was a featured by Trial Lawyers Case, an initiative of the American Association for Justice (AAJ). Members of AAJ, the world's largest plaintiffs lawyer association, were introduced to Spiva and his Heads in Helmets program and encouraged to join. (Trial Lawyers Care: http://www.triallawyerscare.org/georgia-lawyer-keeps-heads-in-helmets/)
"While people may not immediately associate 'lawyers' with a charity, the response so far has been overwhelming. We are growing fast," said Spiva. "If a child's brain injury can be prevented, it will make a world of difference for that child and their family. Just, think of what we can accomplish when we spread that message nationally."