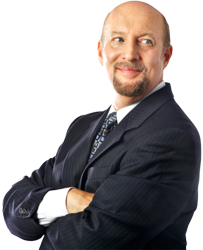 Owing money to the IRS may seem like an insurmountable task, but it's important to know that you are not lone, and there is help available.
Queens, NY (PRWEB) April 24, 2013
As another tax season comes to a close, many Americans are left with questions about unpaid government taxes. Bankruptcy attorney Bruce Feinstein, Esq. is working with his clients to provide important answers and information about back taxes and how they relate to the bankruptcy process.
One of Mr. Feinstein's first notes to clients is not to panic, and that they are not alone – an estimated 17% of taxes go unpaid each year in the US. There are many reasons for being unable to pay taxes, whether it's not filing a tax return or not having enough available funds to pay taxes. If these debts go unpaid, the IRS will take actions to procure their money, but there are options for people facing the difficult hurdle of unpaid taxes.
One possible resolution is a repayment plan to the IRS. This is set up in monthly installments, similar to repaying a credit card bill, although the plans last more than several months are subject to extra fees. Another option is an offer in compromise, also called an IOC, which allows some of a person's tax debt to be forgiven in order to repay the rest of the taxes owed without further hardship. This has some similarities to setting up a plan through a Chapter 13 personal bankruptcy, notes Mr. Feinstein. However, this process is time consuming and interest keeps accruing on unpaid taxes during the IOC application and negotiation process with the IRS. These are factors to keep in mind before filing for an Offer in Compromise.
There is also the option to file a petition for Chapter 7 or Chapter 13 bankruptcy in order to discharge tax debt. Certain types of taxes are eligible through this process, and Mr. Feinstein goes through the guidelines and requirements with his clients. During a Chapter 13 bankruptcy, a person can set up a payment plan to pay down debt over time. Those who are able to go through a Chapter 7 bankruptcy can sell certain assets and use the proceeds to pay off tax debt. There are taxes that are eligible to be discharged during this bankruptcy, depending on the tax return and tax year. For example, the due date for the tax return filing must be more than three years old, and the tax return should have been files more than two years ago. The rules are specific and complex, and a bankruptcy attorney can help navigate this system to get the most taxes discharged.
As intimidating as the IRS and back taxes can seem, there are viable options available to people after the ominous April 15th deadline. This is the point Mr. Feinstein hopes to emphasize to clients and those facing tax debt in Queens and throughout New York.
Bruce Feinstein, Esq. has worked with hundreds of individuals to help them discharge back taxes and get strong, reliable legal representation. Mr. Feinstein and his team, located in Queens, New York, work with clients throughout Kings, Queens, and Nassau counties Visit the Law Offices of Bruce Feinstein, Esq. at http://bfeinsteinesq.com/ or call (718) 514-9770 to reach his New York office.
##