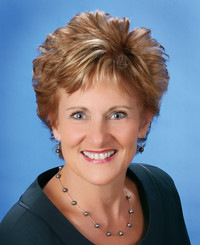 Taking care of my customers and community means a lot of things to me, including being willing to stand up for their interests in Washington
Lakeland, FL (PRWEB) April 25, 2013
On April 8 and 9, Lakeland insurance agent Joy Morse joined 1,000 other members of the National Association of Insurance and Financial Advisors, or NAIFA, in Washington, D.C., to meet with elected officials and help protect consumers against legislation that could put them at a financial disadvantage.
"Taking care of my customers and community means a lot of things to me, including being willing to stand up for their interests in Washington, and making sure our leaders are aware of the impact that changes to our laws can have on ordinary people," said Joy.
Joy and her colleagues from all over the country focused on ensuring that life insurance and financial products, which millions of Americans rely upon to provide them with a secure retirement, are not subject to new tax impositions.
Joy Morse is the President of the Imperial chapter of the National Association of Insurance & Financial Advisors, and has been a member for 25 years. Meetings are the second Thursday of each month at Cleveland Heights Golf & Country Club in Lakeland.
NAIFA is the nation's oldest and largest insurance and financial services membership organization. It promotes ethical conduct of agents and legislation that is beneficial to agents and consumers.
Joy Morse's insurance agency is located at 5727 US Hwy 98 South, Lakeland, FL 33812. They are available at (863) 647-2915 and on Facebook.