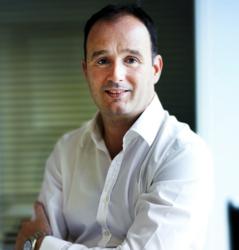 What all these winners have in common is their focus on growth and their infectious enthusiasm.
(PRWEB UK) 25 April 2013
Boldness, enthusiasm and the will to succeed in continued challenging business conditions were recognised in the 2013 We3 Awards announced by ERP software distributor Greentree International.
"What these winners have in common is their refusal to be deterred by difficult economic times," commented Greentree UK's Managing Director, Harry Mowat. "They are all focused on growth, and their enthusiasm is contagious. We responded in turn by delivering systems that helped turn their clever ideas into reality."
The portfolio of winners this year emphasises the diversity of Greentree's customer community – from heavy engineering to high-tech development, security, environmental planning and not-for-profit organisations.
STRONG RELATIONSHIPS REWARDED
UK security systems provider Evolution Security, won the Customer Collaboration Award and was praised for being "incredibly generous with its time and resources in enriching its relationship with Greentree". Edge Accessories, supplier of high-fashion items to High Street retailers, was named Implementation of the Year and cited for the strength of its working relationship with the implementation partner.
Heavy engineering firm Alimak Hek was named Sale of the Year, having checked out Greentree's track record very carefully to answer the question: 'who are these guys?'
The strong ongoing relationship between Greentree, its customers and its partners is celebrated annually with the We3 Awards, in which both customers and partners are eligible to nominate and to win.