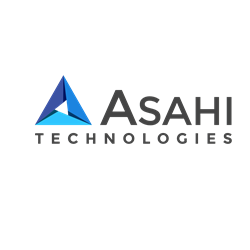 By leveraging Smart AdServer, our team delivers powerful ad serving and management solution that helps businesses to maximize their advertising revenues.
New York (PRWEB) April 24, 2013
Established in 2001, Smart AdServer develops and markets premium ad serving solutions for media agencies and publishers, for managing Web, mobile and iPad/tablets display campaigns. Recognized as a high-quality ad tracking system across all existing digital advertising platforms, it currently powers more than 300 clients and 1,600 sites. Among Smart AdServer's high profile clients are major media agencies such as Zed digital, Starcom, Mindshare, Mediacom, Universal McCann, and companies such as Reed Business Information, Axel Springer to name a few. With tens of billions of ad impressions served through their platforms per month, Smart AdServer is renowned in providing cutting edge digital ad serving solutions for site owners to maximize their online ad revenues. And to help internet merchants leverage the potential of Smart AdServer to optimize their online advertising campaigns, the New York based tech firm has launched Smart AdServer development services at cost effective price.
Smart AdServer, the technology provider offers its users an integrated display, video, rich-media and mobile ad serving solution. By providing innovative features, formats and tailor-made local services, it allows users to manage their advertising space and programs, deliver, optimize and track online advertising campaigns. Among its finer points is the ability to offer behavioral targeting, using the technology of several partners. These technologies work by analyzing the surfing habits of Internet users, their behavior and areas of interest, to offer them appropriate advertising, product or service. By creating a behavioral profile, ad networks and publishers can enhance the effectiveness of their online advertising campaigns. Moreover, the ad serving platform's highly accurate geo targeting, inventory forecast, real-time statistics, scheduled campaign reports, multichannel tracking with ROI calculation, post-click and post-impression features enable its users to capitalize on ad campaign efficiency. Further, with the launch of Smart AdServer Mobile, Smart AdServer offers high-tech mobile targeting features and a cross-platform mobile rich media library for interactive and video ads.
At Asahi Technologies, the Smart AdServer developers provide their clients with custom ad serving solutions that ensure optimum ad revenue generation. The skilled developers deliver ad serving solutions that assure seamless implementation and integration into the client's digital ad campaign. "By leveraging Smart AdServer, our team delivers powerful ad serving and management solution that helps businesses to maximize their advertising revenues," said Mr. Vinod Subbaiah, the CEO and Founder of Asahi Technologies.
To help businesses know more about Smart AdServer development services, Asahi Technologies provide a free online consultation to clients letting them understand their options.
About Asahi Technologies
Asahi Technologies is a New York based web design and development firm that provides software consulting and Web solutions to small and medium level businesses all across North America. Asahi Technologies specializes in responsive design, cloud computing, online marketing, mobile application development and open source technologies. Under the leadership of Mr. Vinod Subbaiah, who himself started his career as a software programmer, Asahi Technologies' team comprises of experienced software professionals having extensive knowledge of technology with B2C and B2B operations. The firm's headquarters is located in New York City, NY.