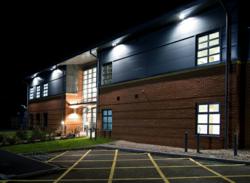 We are so pleased with how the company is developing, our culture is creating a strong reputation in the market place and our partnership go to market strategy is having significant results
Birmingham, England (PRWEB UK) 25 April 2013
The investment continues the C24 business strategy of heavily re-investing in the business, that has grown significantly over the last three years. The company has been adding recently to its impressive client portfolio and now delivers critical business applications to over 107 countries.
"Last year we recognised that we are facing ever-evolving IT requirements. There is a constant need to consolidate storage assets, support measurable service levels and at the same time deal with the same old problems of mushrooming corporate data and a need to store this data for longer periods. This has not gone away and in order for us to continue to deliver a premium service we have to invest in technology, people, training and clients" commented Paul Hemming Managing Director C24 Ltd
Hemming continued "In the next few weeks we will be releasing further information about the growth of the business with recent significant long term Microsoft Dynamics hosting wins and the news of a number of clients re-signing with C24 mid-term. We are so pleased with how the company is developing, our culture is creating a strong reputation in the market place and our partnership go to market strategy is having significant results"
HP 3PAR Utility Storage is the only virtualized storage platform that delivers 100% of the simplicity, efficiency, and agility demanded by todays virtual and cloud data centres. Designed from the ground up to exceed the economic and operational requirements of today's most demanding IT environments, HP 3PAR Utility Storage also delivers the performance, scalability, and availability required of Tier 1 Storage along with unique technology benefits not available with traditional platforms.
HP 3PAR Software, with the HP 3PAR InForm Operating System (InForm OS) as its foundation, is the intelligence behind HP 3PAR Utility Storage. The HP 3PAR InForm OS has advanced capabilities that provide:

Fine-grained virtualisation and "wide striping" capabilities that deliver massively parallel performance levels as well as the flexibility to configure various levels of service
Industry-leading, pioneering thin technologies for efficiency and capacity reduction
Sophisticated resiliency features to protect against hardware, software, and site failures
Storage federation capability to enable seamless migration of data and workloads between arrays without impact to applications, users, or services
Uncompromising security, including secure workload segregation to enable multi-tenancy
Autonomic management to eliminate manual, repetitive, and error-prone administrative tasks and deliver automatically load-balanced storage
The solution is currently being installed with 3PAR technicians flying in from the US to install the solution into C24's award winning datacentre infrastructure
Further Information about C24
C24 are an business application and managed service specialist who deliver business applications to over 107 countries across the globe. The organisation has decades of experiencing delivering cloud computing solutions and currently work with some of Europe's leading businesses. C24's product portfolio includes all aspects of data management and delivery, including business intelligence, application acceleration technologies and private and hybrid cloud solutions.
The business growth over the last two years has been significant we multiple client wins, which has seen the company expand its delivery footprint into mainland China. This growth is projected to continue due to a healthy order book and pipeline.