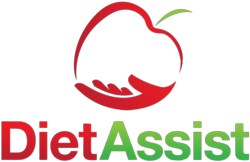 Because we know that motivation is paramount to the successful dieter, we focus a large part of the DietAssist programme on keeping the motivation up
(PRWEB UK) 29 April 2013
The study, reported in the Mail Online on Monday, states that slender celebrities cavorting on the beach in bikinis make women feel insecure about their bodies.
The poll of 2,000 men and women, by supermarket Asda, found that women want to lose on average 11lb and as many as 82% intend to slim down by summer, and one in four are motivated to lose weight by bikini pictures.
However, the same percentages do not hold true for men as less than one in five men said they hope to lose weight by summer. Of men who do want to lose weight, nearly two-thirds said they wouldn't be changing their habits until a month before their holiday.
This week is when women are most likely to start their summer bikini diet, according to the study.
More than a quarter of women polled said seeing celebrity bodies gave them the incentive to diet and 15 per cent even admitted to decorating their fridge with celeb 'thinspiration' pictures.
Meanwhile, those in their twenties confessed to crash dieting and using 'fad' weight loss plans in a last minute bid to shape up.
DietAssist understand that motivation is the most important factor in losing weight successfully. There are some key motivating factors that are more successful than others. For example, recently separated men or women tend to be far more successful than someone who wants to lose weight for an existing partner. Obviously the need to get back into shape is a strong motivator so they can be successful on the relationship market.
In essence, self-image is a far greater motivator than general health or a partners' feelings.
Paul Howard, from DietAssist, said "Because we know that motivation is paramount to the successful dieter, we focus a large part of the DietAssist programme on keeping the motivation up. We are always being asked 'how to lose weight?' and in a nutshell the answer is stay motivated. If the motivation stays high so does the amount of weight loss."
Give them one of the best gifts they will ever receive.
The DietAssist programme is the result of over 20 years experience of helping people to lose weight effectively, and uses the latest psychological techniques to avoid the self sabotage and demotivation that dieters commonly experience.
The DietAssist programme helps dieters strengthen their motivation and resolve, and creates the optimum psychological state for success. It is designed to work alongside any weight loss programme or sensible eating plan.