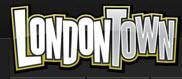 Victoria Beckham returns to London to discuss her life and move from teen idol to one of the world's most influential businesswomen
(PRWEB) April 25, 2013
Launched in 2012, the Vogue Festival proved a welcome addition to the London events calendar and it now returns for a second run. The two-day event invites a number of top designers, models, photographers and writers to showcase their work and give a rare insight into their world. Fashion followers will be able to immerse themselves into the industry with the chance to pose questions to the industry's most influential names, partake in workshops and makeovers, and watch a number of fashion films.
The Saturday at London's Southbank Centre kicks off with designers Jonathan Anderson, Mary Katrantzou, Erdem Moralioglu and Jonathon Saunders discussing what it takes to become a fashion designer and what can be done to ensure you stand out. While further highlights of the day include the opportunity to receive first hand advice on a career in design from a number of Vogue editors, a behind the scenes look of a Vogue cover shoot with the help of London born model-of-the-moment Cara Delevigne, and Paul Smith and Alexa Chung discuss what defines British style and what they believe are the requirements of staying at the forefront of fashion. The day is concluded with Michael Kors, one of America's favourite designers and greatest success stories, giving a glimpse into his life and times with his friend, British model Yasmin Le Bon.
The Sunday programme starts on a high as pop star cum fashion designer Victoria Beckham returns to London to discuss her life and move from teen idol to one of the world's most influential businesswomen. She will also be joined by Vogue editor Alexandra Shulman to look into the creation of her two labels. The day doesn't diminish there, with esteemed photographer Mario Testino and the exuberant Donatella Versace both making appearances to talk about their career journeys and what they've learned along the way. David Gandy, the first male model ever to be nominated for the British Fashion Council's Model of the Year, also features as part of a debate on body image and why the public struggles with their size.
Find out more about London 2013's top events with London 2013: The Annual, LondonTown.com's pick of the capitals best events, openings, anniversaries and experiences for 2013.
About LondonTown.com
LondonTown.com is the number one Internet site for London. With over 18 years of experience assisting visitors to the capital, they pride themselves on their customer service and editorial independence – no advertising or paid for content is allowed. The LondonTown.com team assist in finding cheap London hotels, sightseeing tours, ticket information and events. Trusted and with a loyal following, LondonTown.com is a very reliable source of recommendations and advice on what to do in London. http://www.LondonTown.com