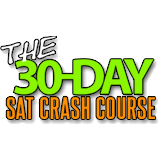 We take the brightest minds in the country and give them access to the best educational resources imaginable - the results speak for themselves.
New York, New York (PRWEB) April 25, 2013
Young Eisner Scholars, winner of the Wall Street Journal's Innovator of the Year Award in education, improves education outcomes for promising underserved students through hands-on, cutting-edge learning techniques and resource assistance. The program, which supports students from middle school all the way through job placement, has rapidly gained attention as one of the leaders in non-profit education, boasting college acceptance and job placement rates vastly above the national average. Recently, YES has partnered with SAT guru Anthony-James Green to provide Green's new SAT self-study platform, The 30-Day SAT Crash Course, to its students.
Green is one of many partners YES has taken on in its mission to provide the best possible educational opportunities to its students. Because YES works with low-income students without access to most mainstream test prep resources, the SAT is a particular challenge.
"The SAT is an obstacle for the majority of our scholars. Our scholars come from public elementary and middle schools that have lost significant funding the past 14 years. These schools can no longer afford to give their pupils CAT-6 testing, PSATs, and other exams that help prepare students for the logistical reasoning and comprehension required for success on the SAT. Our students also lack exposure to vocabulary and language skills due to their multi-language / overcrowded homes and the deficient education of their parents. This makes SAT vocabulary, writing, and reading comprehension especially difficult for our students," said Alina Beruff, Chief Operating Officer at Young Eisner Scholars.
To support YES' mission, SAT expert Anthony-James Green has provided his entire SAT curriculum to the program free of charge. The 30-Day SAT Crash Course, a distillation of Green's most potent SAT strategies and curricula, has been making a splash in the test prep space as an entirely new way to approach the SAT.
Green explains the effects of his program and the purpose of its structure: "Most SAT prep is based on an "I know more than you" model, in which the teacher is put on the pedestal, and students are treated as the ignorant pupil. This sets up a self-fulfilling prophecy in which the student feels dependence, which limits learning and growth. My SAT program is built around the idea that students know more than anyone about what they do and don't already know. The program gives them all the power, allowing them to categorize, diagnose, and cure their own material and strategic weaknesses. The results speak for themselves, and I'm thrilled to be able to offer this resource to an organization such as YES."
Since its launch, Green's program has achieved remarkable results. The average user of the program improves his or her score by over 240 points on average, a result high above the industry average. These results are made more remarkable by the short timeframe over which the program runs; the entire program is meant to be completed in only 30 days of work.
Five years ago, YES partnered with Compass Education, a one-on-one SAT tutoring firm, to help its students, and is now using Green's program as an additional resource to further enhance student results.
"Compass Education has been offering our students SAT support during their junior year for a 11-week program (taught 3 hours each Saturday for 11 weeks in the spring) for the past 5 years. As useful as this program is, YES has realized our students need to begin preparing for the SAT prior to their junior year and need a program that requires daily practice for at least an hour at a time that we can monitor. The moment I had hands on experience with Anthony's program, I knew it was the essential asset our students had been missing," says Beruff of the self-study SAT course.
"Our students began using the program two weeks ago and have already reached out to me mentioning how useful it is! It's motivating them to practice SAT problems daily in a very effective and organized way. They are especially pleased with how their verbal and language skills are improving. The program gives them a "one on one" tutoring experience that keeps them engaged, improves their SAT skills, and builds accountability as we can monitor their work. This program is sensational and we are eternally grateful for the free access that Anthony Green has given YES. Our student's realize how lucky they are to have this opportunity as their scores are already improving after only a few weeks."
Green, along with Compass Education, are just a handful of the many who have offered their help in assisting YES to achieve its mission.
"Others can get involved in any way that offers support to our students. We are constantly looking for ways to improve our students' test scores (ISEE, SSAT, SAT, SAT2, etc) writing skills, and language skills. Our student's success is also dependent on financial support, internship opportunities, summer outreach programs, and career placement."
Those interested in getting involved can learn more about YES at the following URL:
Parents and students can learn more about Green's 30-Day SAT Crash Course at the following URL:
YES is rolling out Green's program in its Los Angeles and New York locations. Any educational institutions looking to improve their SAT prep offerings are encouraged to reach out to Green, who is offering his software pro bono to non-profit organizations around the country.
"This is a chance to democratize the SAT process. Brilliant, hard-working students should all have the same chances for success, regardless of their families' financial backgrounds. Hopefully this will make a small dent in the overwhelming challenge that we face in overcoming financial obstacles in the educational puzzle," says Green of his involvement.
###