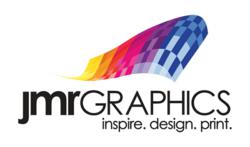 ...It's the most effective form of advertising out there. We also love the sustainability factor in using the car's own power.
Central Islip, NY (PRWEB) April 24, 2013
On April 24, nationwide bus wraps manufacturer, JMR Graphics, comments on an article published by The Buffalo News that discusses a new advertising strategy being used by a Buffalo, New York taxi company.
According to the article, Buffalo, NY will be the first city in the country to utilize taxi hubcaps to advertise in a cost-effective and proactive way. Hubcap covers will glow at night using power generated from the cars' movements. The hubcaps will also stay upright to ensure the advertisement will be seen right-side up at all times. The article also stated that the lighted hubcap covers will allow cab fares to remain affordable.
The first ad has been designed and will be sported on the hubcaps of Liberty Cab taxi cars, Buffalo's largest taxicab operation, with 140 cabs in its fleet. The ads will feature McDonald's Premium McWrap.
Representative TJ Pannell from JMR Graphics, a nationwide bus wraps manufacturer, believes this new innovation could prove to be an additional benefit to a long list of already proven benefactors stemming from embracing mobile media advertising. "Not only is this a cost-effective advertising tactic but adding these advertisements onto moving vehicles in a metropolitan area will increase the featured brand's name ten-fold. One vehicle graphic can garner anywhere from 30,000 to 70,000 views per day. It's the most effective form of advertising out there. We also love the sustainability factor in using the car's own power."
JMR Graphics is an award-winning Nationwide 3M Certified Manufacturer of Graphics for over a quarter of a century. We specialize in branding companies through Fleet Graphics, Vehicle Wraps, Architectural Wall Graphics, Promotional Window Clings, Floor Graphics, Event Signage and much more. We offer a variety of 3M Graphics Films, which are specially designed for most surfaces that require a changeable, short and long-term application. Our exceptional "Turn Key Service" is backed with a 3M MCS Warranty to give you peace of mind when you need optimum performance for the intended life of your graphics. With our state-of-the-art, cutting-edge facility we inspire our clients by providing creative design, custom-printed graphics and handle a network of nationwide installers. JMR Graphics provides expert capabilities and capacities needed to meet any graphic challenge.
#####