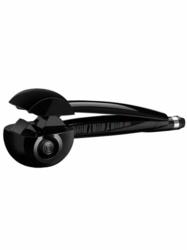 (PRWEB UK) 25 April 2013
Hairtrade, the UK's leading retailer of hair extensions, clip in hair extensions, hair care and beauty products has announced it has expanded its electrical range with the introduction of a brand new curling product.
The Babyliss Pro Perfect Curl is the newest addition to the Babyliss range, and at the forefront of hair curling tools.
It is quick and easy to use whilst being gentle on the hair. Hair is automatically drawn into the ceramic curl chamber where it is softly held and heated from all directions. The hair is not put under any tension and it takes just seconds to form a perfect curl.
The Babyliss Pro Perfect Curl also features an audio beep indicator to indicate when to release the hair from the curl chamber.
With three temperature settings, three timer settings and the option to select the curl direction, a variety of styles can be achieved from tight ringlets to tousled beach waves. It can also be used on any length hair, long or short.
Keven Kou, Managing Director at Hairtrade.com commented, "The Babyliss Babyliss Pro Perfect Curl is like no other curling tool out there. It has an automatic curl chamber which will do the work for you – there's no need to twist or pull, the chamber literally pulls the hair in without tangling or tugging and curls the hair perfectly."
He continued, "it's fantatstic for those who find it difficult to curl hair with hair straighteners but it's also ideal for getting perfectly defined curls without the straight or angled ends that can often happen with curling tongs."
The Babyliss Pro Perfect Curl is available now from http://www.hairtrade.com.
About Hairtrade:
Hairtrade, (owned by I&K International Limited) was established in 2005 and is now one of the leading online hair care, hair extensions and beauty products distributor and retailer across the UK and Europe. Hairtrade provides a wide range of hair extension products, hair care and hair electrical brands.
Hairtrade provide a wide range of 100% human hair extensions (http://www.hairtrade.com/ ) mainly, human hair weaves, I&K clip in Hair Extensions and pre-bonded hair and European hair extensions. Among its top brands are I&K 100% Human Hair and Remy Hair, Top Model and Jessica Simpson hair. In addition to its 100% human hair extensions the company also provides synthetic hair extensions, wigs, hairpieces, hair extensions accessories and tools, as well as an extensive range of hair care products from brands such as Tigi, Loreal, Schwarzkopf, Goldwell, Matix, Fudge, Keune, Sexy Hair and many more.