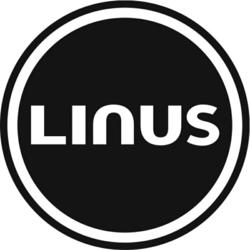 It's exciting to see that cities are taking note of the healthy and environmental benefits that come with the increasing use of bikes...
Bohemia, NY (PRWEB) April 25, 2013
On April 25, Linus Bike offers a supporting statement in favor of an article posted by The Province discussing Richmond's continuing efforts to increase bike use by its residents.
The Province article elaborates on Richmond, British Columbia, and its continuous strides to encourage residents to "get people out of their car and onto bicycles."
The newest addition to the city's growing bicycle path network is the Crabapple Ridge bike route which runs north-south between Terra Nova and the village of Steveston. The anticipated result is to have people reduce their car dependency and embrace bicycles by utilizing safer, less-traveled side streets.
A number of projected improvements in Richmond would create separate bike and pedestrian lanes along the major roads. Bill McNutty, an avid cyclist, says this route is the first in a potential city-wide network of neighborhood bike paths that will be "located between major North to South and East to West arterial roads."
McNutty goes on to say, "We are always encouraging people to cycle to work. It is a healthy initiative." Larry Parmer, the chair of the cycling advocacy group, The Richmond Active Transportation Committee, believes that despite these new developments not being finalized yet, the City of Richmond is moving in "the right direction when it comes to sustainability."
"There has been a very serious effort to prepare for the next 30 years of development," Parmer told The Province. "They want to reduce car dependency between now and 2041."
China Reevers, representative for city bike company, Linus Bike, is hopeful that other cities around the world will follow in Richmond's footsteps. "It's exciting to see that cities are taking note of the healthy and environmental benefits that come with the increasing use of bikes. We're hoping these proposed bike innovations in Richmond will inspire other cities to follow suit."
Linus Bike is a California-based bicycle manufacturer that specializes in creating vintage style city bikes and commuter bikes. Not simply a bicycle company, Linus Bike sells a complete line of accessories for the environmentally conscious and for those who have a fondness for European style bicycles and the great tradition of European cycling.
#####