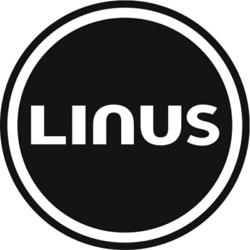 ...There is the sustainability factor in addition to a sense of community that derives from residents getting out of their house and enjoying bike rides within the city limit
Bohemia, NY (PRWEB) April 27, 2013
Linus Bike, a city bike designer, applauds Montreal on the steps the city is taking to promote cycling amongst its residents.
According to the article published on CBC News Montreal, a new committee composed of transit authority officials, police officers, city officials and members of the cycling community, is being formed in order to discuss cycling issues that are popping up across the Canadian metropolis.
Other Canadian cities, like Toronto and Vancouver, have already created similar committees, reports the article. Michel Labrecque, chairman of Société de transport de Montréal (STM), acknowledged that there is a lot that Montreal will have to do in order to be on par with the some of the world's renowned cyclist-friendly cities, citing Amsterdam as a prominent example.
In the article, he stated, "We need this kind of round table where everyone can sit around to discuss, analyze and plan for the future. It's not going to be an easy game, but we think that if everyone around the table is open to new ideas we should be able to make something great for Montreal." The proposed committee will meet twice a year and will report annually to the city's executive committee.
China Reevers, representative for Linus Bike, a cycling advocate and designer of European-style city bike models, praises the city for their initiative to make Montreal more bike-friendly. "Becoming bike-friendly will provide so many opportunities and benefits for Montreal. There is the sustainability factor in addition to a sense of community that derives from residents getting out of their house and enjoying bike rides within the city limits."
Linus Bike is a California-based bicycle manufacturer that specializes in creating vintage style city bikes and commuter bikes. Not simply a bicycle company, Linus Bike sells a complete line of accessories for the environmentally conscious and for those who have a fondness for European style bicycles and the great tradition of European cycling.