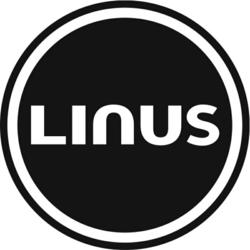 Bike lanes are a smart and safe alternative for a city that is looking to become more bike-friendly.
Bohemia, NY (PRWEB) April 29, 2013
On April 29, Linus Bike, a city bike designer, applauds the city of Stillwater for continuing to make the city's bike infrastructure more bike-friendly.
An article published by The Daily O'Collegian states that the city began working on installing 5-foot bike lanes to numerous avenues throughout the city. In addition to this, traffic stripes and pavement markings will be refreshed. The Stillwater Transportation Department is looking to increase the number of dedicated bike lanes throughout the city to promote cycling as a mode of transportation. The bike lanes provide riders with a safer option.
Jason Peek, Manager of the Stillwater Transportation Deptartment, stated in the article that "Stillwater already has more than 28 miles of designated on-road bicycle facilities. However, most of these facilities are comprised of 'share the road' signs and in-pavement symbols." He went on to say, "We have opportunities to add bike lanes when we reconstruct, widen or perform maintenance on a road. The current projects were incorporated into a pavement markings maintenance project."
Keith Reed, chairman of the Stillwater Bicycle Committee, also stated in the article that "adding these bike lanes is a step in the right direction for the city."
China Reevers, representative for Linus Bike, a city bike designer, applauds the new implementation of additional bike lanes to the streets of Stillwater. "Bike lanes are a smart and safe alternative for a city that is looking to become more bike-friendly. They make it easier for people to commute around the city and allow cyclists to feel much more at ease while doing so."
Linus Bike is a California-based bicycle manufacturer that specializes in creating vintage style city bikes and commuter bikes. Not simply a bicycle company, Linus Bike sells a complete line of accessories for the environmentally conscious and for those who have a fondness for European style bicycles and the great tradition of European cycling.
#####