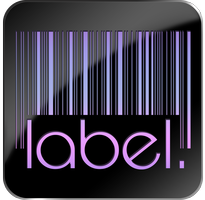 Charlotte, NC (PRWEB) April 25, 2013
Charlotte's much anticipated new mega entertainment venue, LABEL, has named Vera White as its VIP Manager. White, most recently served as the front of house manager at 5Church, before that she worked for the Butter Group, CLT, NYC, and Las Vegas. We are excited to have her be a part of our team at LABEL.
LABEL, located in the historic North Carolina Music Factory just outside of center city Charlotte NC, is the newest upscale 16,000+ sf live entertainment and dance club venue in this blooming major music district. "With Label as a new edition to the North Carolina Music Factory, and Vera White as host of our exclusive VIP experience, the area is sure to see incredible success," states Operating Manager Nick Spain. LABEL has proudly hosted several incredible live music events in the past 6 months since its grand opening, including mega EDM DJs David Guetta and Calvin Harris.
As LABEL Charlotte's new VIP Manager , Vera White is proud to engage her VIP expertise in her first week for upcoming performances of world wide EDM DJ Erick Morillo on Thursday 4.25, Vanderpump Rules party on Friday 4.26, and wrapping up her first week as VIP Manager with incredible fun at the futuristic Space Odyssey Party hosted at LABEL Saturday 4.27. For more information, please contact Vera at 704.450.4631, vip(at)labelcharlotte(dot)com, http://www.labelcharlotte.com.