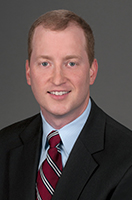 Lima One Capital's mission is to build the nation's most respected hard money lending company...
Atlanta, GA (PRWEB) April 24, 2013
On April 22, 2013, co-hosts Lee Kantor and Stone Payton of BusinessRadioX®'s Atlanta Business Radio sat down with John Warren of Lima One Capital to discuss funding for real estate investments and homebuilding.
John Warren is Founder and President of Lima One Capital, a hard money lending company for residential real estate investors and homebuilders. He has raised over $25M for Lima One Capital and has grown the company into Atlanta's largest private lender. Warren is an expert at real estate finance and works with hundreds of U.S. and foreign investors. As a former, decorated infantry officer in the Marine Corps, he also speaks regularly on counter-insurgency and leadership. Warren attended Washington and Lee University for his undergraduate degree and New York University's Stern School of Business for post-graduate.
According to Warren, "Lima One Capital's mission is to build the nation's most respected hard money lending company by providing unmatched service and straightforward loan terms to all of our borrowers." Warren explained that in the U.S. Marine Corps, "Lima-One" was his call-sign while he was deployed to Ramadi, Iraq. He led 1st Platoon, Lima Company, 3rd Battalion, 8th Marines. He founded Lima One Capital on his unit's Corps Values.
Warren described Lima's philosophy as being "committed to serving our borrowers and exist to assist them in succeeding with each investment property they undertake." Lima's team process adds value and mitigates risk for its borrowers. They emphasize excellence and integrity in every aspect of their business and, says Warren, "We possess the moral courage to carry out those principles always."
To learn more about John Warren and Lima One Capital, tune in to this episode at Atlanta Business Radio.
About Lee Kantor:
Lee Kantor has been involved in Internet radio, podcasting and blogging since he started the Dr. Fitness and the Fat Guy show in 2005. Since then, Lee has interviewed well over 1000 entrepreneurs, business owners, authors and celebrities on a variety of shows and at live events. In addition to his hosting duties, Lee is a Managing Partner at BusinessRadioX® and is committed to helping entrepreneurs and business owners in Atlanta learn how to use radio to dramatically grow their businesses.
About Stone Payton:
For over 24 years, Stone Payton has been helping organizations and the people who lead them drive their business strategies more effectively. He is a Managing Partner at BusinessRadioX® and the author of SPEED®: Never Fry Bacon In The Nude: And Other Lessons From The Quick & The Dead, and has dedicated his entire career to helping others produce better results in less time.
About Atlanta Business Radio:
http://www.atlantabusinessradio.businessradiox.com
Each week, from the BusinessRadioX® studio in Sandy Springs, Lee Kantor and Stone Payton interview Atlanta, Georgia's top businessmen and businesswomen to learn what makes them the best at what they do.
About BusinessRadioX®:
BusinessRadioX® provides a turnkey solution for business owners who want to leverage the power of internet radio to meet their best prospects, establish credibility for their organization and heighten the placement of their brand in search engines rankings. With a professional venue and a proven formula, BusinessRadioX® helps hosts podcast their shows and create a regular stream of dynamic content to share with their prospects and feed the search engines every week. Programs are recorded and streamed live to the internet from our studios in the greater Atlanta area. For more information or to hear a live show, visit: http://www.businessradiox.com.