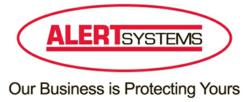 The number of arrests aided by CCTV in the South Tyneside area is impressive and shows just how vital a role CCTV has played in aiding the capture of criminals
(PRWEB UK) 24 April 2013
South Tyneside Council have released figures about their CCTV network which reveal 1,366 incidents were caught on camera between March 2013 and February 2013.
Among the footage captured by the cameras were 14 missing people, 14 people acting indecently, 10 assaults or robberies, 6 burglaries and 249 offenses of theft and shoplifting.
The footage led to 723 arrests overall by police, and the council and police force have praised the work the borough's camera's play in tracking down those who break the law.
AlertSystems are well aware of the benefits that investing in a CCTV security system can have on the safety of businesses and public areas.
A spokesperson from AlertSystems said:
"The number of arrests aided by CCTV in the South Tyneside area is impressive and shows just how vital a role CCTV has played in aiding the capture of criminals – particularly in the case of thefts and shoplifting. The ability to provide proof of incidents and the opportunity to identify individuals is key to securing successful prosecutions."
AlertSystems manage and maintain over 5000 security installations throughout the UK and are specialists in providing business security solutions. Offering professional service and a complete range of security services such as monitored alarm systems and Avigilon CCTV security systems. AlertSystems offers effective and reliable solutions to security problems.