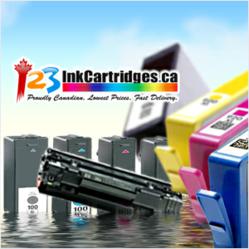 Lachine, QC (PRWEB) April 25, 2013
In an attempt to meet the growing needs of their clientele, online distributer 123inkcartridges.ca announced earlier that they have just added the Lexmark C540n toner cartridges to their inventory. The company announcement stated that they are offering a wide variety of the Lexmark product to the present inventory and store site. Among the newly added products are remanufactured and compatible inkjet cartridges which contain as much ink as newly manufactured products do at minimum. Many times these will contain more ink than the original product. Consumers can be assured that the company is attempting to meet their need for producing printed products and reducing costs at the same time.
The line of Lexmark C540n toner cartridges will be available in a wide variety of color options. They will include magenta, cyan, yellow and black inks to meet printing needs of individuals as well as business partners. Among the many items that are included in these recent expansions is the Lexmark C540X75G OEM Waste Toner Bottle which can yield 18 colors along with black. Businesses may purchase multiple units as the waste toner bottle has a shelf life of about two years.
All of the latest Lexmark product additions can be viewed online at: http://www.123inkcartridges.ca/printer-ink-cartridges/C540n.html. Consumers will find the full line of products on the store's main site. They will also find that there is a 24/7 customer service team standing by ready to help them answer any questions or solve any problems that might arise.
About 123inkcartridges.ca
123inkcartridges.ca is a company based out of Canada. They sell and distribute a wide variety of products across the US and Canada. When the company began they solely carried printer products such as ink and toner cartridges. They found great success, since they offered the highest quality products at affordable prices. They soon began to offer a large selection of computer-related accessories and products as well. More recently they began adding a wide variety of other items and presently have an inventory of more than 10,000 products in their well-stocked warehouses from which they ship products to their consumers.