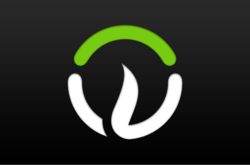 We specialize in taking a client's idea and turning it into a reality. CEO Rob Katz
Raleigh, N.C. (PRWEB) April 25, 2013
Global IT consultancy company Webonise Lab announced today staff will move its new headquarters to two locations, Raleigh, N.C. and Pune India. Webonise currently serves clients in 10 countries, but strategically selected the two cities known as technology hubs and booming college towns.
"At Webonise, we hire energetic developers who take the initiative to teach themselves," said Richard Davis, Webonise Chief Technology Officer. "We look for programmers with leadership abilities who can learn the next language, framework, or pattern they need to succeed on an important project, but more importantly can analyze a situation to discern what ought to be done."
The move comes right after the launch of the new Webonise website designed to showcase several of their recent projects with big name companies like USA Football, the national governing body of youth football, and MLB.com/Academy, the first and only online, youth baseball, instructional academy.
"We are a company that loves to take on the hard stuff," said Rob Katz, Webonise Chief Executive Officer. "We work inside industries as diverse as media, aerospace, agriculture, finance, sports, even cloud computing. We specialize in taking a client's idea and turning it into a reality."
About Webonise Lab:
Webonise Lab is a product development consultancy team of software engineers, usability experts and business analysts. The company puts a premium on providing clients with strong communication, around the clock development cycles, and the ability to customize a team to meet their strategic and affordability goals.
The foundation of the company is wildly talented staff. Selective hiring, strong benefits, boot-camp training ensure a disciplined team, full of top talent few firms can match. Webonise Lab has become a leading expert at helping clients with patents that are testament to many of their ground-breaking projects.