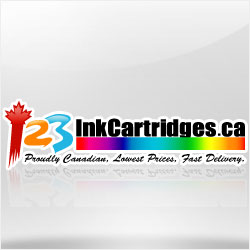 Lachine, QC (PRWEB) April 26, 2013
The number one source for HDMI cables, office supplies, printer, cellphone and gadget accessories, and much more in Canada, 123inkcartridges.ca recently added the LAN Maintenance Tool Kit that comes with everything people need to make and test RJ11 and RJ45 cables. The tool kit includes a Multi-Network Cable Tester, which is designed to test RJ11, RJ45, BNC, and USB cables along with a modular crimping tool, which allows users to crimp 8P8C/RJ45 and 6P/6C RJ11/12 connectors onto the appropriate cables. To meet the demands and requirements of all their customers in a cost-effective way, this online supply store is constantly updating the vast selection of products.
Cables can be prepped for installation with the UTP/STP cutter/stripper that is included in the LAN Maintenance Tool Kit. An adjustable punch-down tool with dies for #66 and #110 keystones is included for when people need to make keystone jacks or install network cabling into a patch panel. 123inkcartridges.ca that has the facilities to handle 100% of their product fulfillment also makes their own inventory purchases which ensure that they purchase only the highest quality products and networking accessories from the most reliable suppliers.
The LAN Maintenance Tool Kit is contained in a handy, double-zippered nylon bag with vinyl lining and a pair of canvas handles and includes a detachable remote terminator that allows users to test cables that have been installed.
123inkcartridges.ca has assembled a friendly and knowledgeable Customer Service Staff that who successfully meet the needs of a growing customer base. Apart from products like these, interested and potential customers can also take a look at the other products that include, but are not limited to that are available at competitive prices. More information about the kit that also comes with a 9-volt battery powered tester is available at the company's main site http://www.123inkcartridges.ca. Along with a 30-day no quibble money back guarantee and fast delivery, 123inkcartridges.ca is renowned for their fast delivery of all orders.
About 123inkcartridges.ca
One of the fastest growing online suppliers of printer and computer related products, the full line of products of Canada based 123inkcartridges can be viewed online at http://www.123inkcartridges.ca. With more than 10,000 products in their catalogue that is constantly updated to include the best and the latest products, the company has the facilities to handle 100% of their product fulfillment.