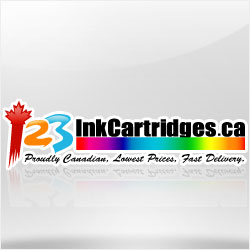 Lachine, QC (PRWEB) April 29, 2013
123inkcartridges.ca, a well established online store that continues to expand their inventory of kitchen and home appliances has just announced the availability of the assimo T20 CaféMachine. Apart from innovative barcode technology that reads the barcode on the T DISC to make sure customers get the perfect cup every time and with an easy 3-step brew process, this café machine comes with a height adjustable and removable cup stand for automatic cleaning and descaling.
Apart from a noise reduction system, this gadget stands out as it comes with both an automaticas well as a manual brew cycle. Varying the drink strength is easy and users can always adjust
the height with the removable cup-stand so it fits cups, mugs, bowls, glasses and travel tumblers. Weighing 3.2kg including package weight, this 1300 Watts café machine comes with a 1.5L removable water tank. The Tassimo T20 Café Machine may look small, but this sleek little that is sold in a size great for smaller kitchens or cottages has all the power and barcode brains
of the bigger models.
The technical specifications of the Tassimo T20 Café Machine are available at http://www.123inkcartridges.ca/accessories-product/TASSIMO-T20.html. A favourite beverage is ready in about a minute by pushing just one button. The controls are easy to read and operate, so customers won't be fumbling through a user manual trying to figure it out.
The company continues to add small kitchen appliances like the Instant Pot to its growing inventory. Consumers will find an amazing variety of useful products and a knowledgeable customer service department to help them find what they need. The Tassimo T20 Café Machine by has been wisely chosen by 123inkcartridges.ca as it makes the perfect cup of coffee after heating the water only on demand and also automatically reverts to stand-by mode.
About 123inkcartridges.ca
The company, 123inkcartridges.ca that began offering high quality ink and toner cartridges for printers at a reasonable price when they first started began to expand their inventory to include a wide variety of high quality consumer products including home and kitchen appliances. The latest line of products can be viewed at http://www.123inkcartridges.ca