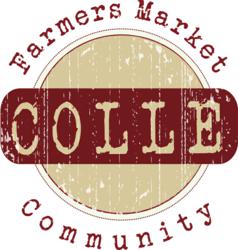 The more organic farms being created, the better chance we have of saving the environment
Bohemia, NY (PRWEB) April 29, 2013
On April 29, Colle Farmers Market responds to an article published by the New York Daily News detailing how people could help the environment on Earth Day.
According to the article published by the New York Daily News, Earth Day was Monday, April 22. Earth Day is an annual holiday, which celebrates Earth and suggests ways to protect the planet. The article gives eight tips on how to improve the environment and keep the Earth plentiful. These include:
1. Go meatless for a day
2. Clean up a beach or park
3. Plant a garden
4. Park your car
5. Greenify your home
6. Spruce up your stuff
7. Visit a farmers market
8. Go on a nature walk
A representative from Colle Farmers Market says all of those ideas are great for appreciating the Earth. However, Earth Day is only one day a year. The Colle rep says planting a garden and visiting a farmers market could benefit the environment for years instead of just one day. The value of supporting sustainability is long lasting.
"Organic gardening is very good for the environment," the Colle rep says. "Green plants are necessary for a sustainable life, so it's always beneficial to plant as many fruits, vegetables and trees as possible. That's why we support local organic farmers. Fertilizers and pesticides ruin the soil and we aim to promote farmers that only use natural processes to harvest their produce.
These farmers also need support from consumers in order to make a difference. "The more organic farms being created, the better chance we have of saving the environment," the Colle rep says. "The more consumers that buy organic products will fuel the demand for more farms. That's why our virtual market promotes local vegetables and local organic farmers. We want to give them a platform to be successful. It's an important cycle that needs to be recognized if we want to keep planet Earth green and fruitful."
Colle Farmers Market is an E-Commerce enabled farmers market community that is passionate about sustainable consumption and responsible conservation. The Colle movement is dedicated to connecting natural product vendors, organic farmers and all people who are living an organic and natural lifestyle.
#####