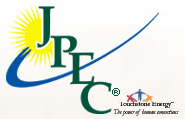 Jackson Purchase has implemented many of our Smart Grid applications.
MISSISSAUGA, ON (PRWEB) April 26, 2013
Survalent Technology, the most trusted provider of smart grid solutions for the control room, announced today that it has commissioned a new Supervisory Control and Data Acquisition (SCADA) system for Jackson Purchase Energy Corporation, Kentucky.
Jackson Purchase Energy is a not-for-profit electric cooperative. Jackson Purchase Energy was created in 1937 serving the electrical requirements for their members since 1937. They are a member of Big Rivers Electric Corporation.
The new system features Survalent's highly available, open-architecture system based on Windows Server. It includes several of Survalent's open system applications, including: WorldView, SCADA Explorer, IED Wizard and Control Panel, SCADA Add-In, Command Sequence, Remote Alarm Annunciation, Event Data Recording, Master/Slave Alarm Suppression, Dynamic Voltage Reduction, WebSurv, SurvCentral, Control Panel, Power Factor Control, and MultiSpeak.
"We are pleased that Jackson Purchase Energy has selected Survalent to provide their new SCADA system," states Steve Strauss, Vice President of Sales for the Eastern United States. "Jackson Purchase has implemented many of our Smart Grid applications. They are one of a growing number of Survalent users who are using end-of-line voltage from their AMI system to maximize voltage reduction during demand response periods and at the same time assure their customers are within voltage limit standards."
About Survalent Technology
Survalent Technology is the oldest and most experienced independent supplier of SCADA systems for Electric, Transit, Renewable and Water/Wastewater utilities in North America. For over five decades, we have helped more than 400 utilities use operational data to increase reliability, efficiency and customer service. With our proven and reliable SCADA, Outage Management System (OMS), Distribution Management (DMS), Demand Response (DR), Distribution Automation (DA), Substation Automation (SA), SurvCentral Mobile Applications, Smart VU Visual Utility, and i-Surv Hosted SCADA, utilities transform data into actionable intelligence. We partner with utilities across the globe to create mission critical solutions that will achieve the promise of the Smart Grid. Learn more at http://www.survalent.com.