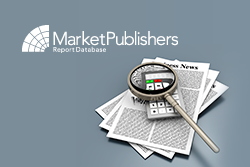 London, UK (PRWEB) April 24, 2013
In spite of economic slowdown, the Brazilian sanitary ware industry has witnessed a substantial growth over the past several years, primarily driven by the country's booming real estate sector, rising disposable incomes, urban expansion, enhancing demand for luxury lifestyle as well as by certain governmental measures including credit expansion for loan. Currently, Brazil accounts for nearly 55% of the total South American sanitary ware market. Deca, Fiori, Roca Brasil, ICASA and Hervy are amid the entrenched participants on the country's sanitary ware market.
By 2018, the Brazilian sanitary ware market is forecast to generate revenues of over USD 1.65 billion. The growth of the domestic demand for sanitary ware is considerably spurred by the ongoing construction activities together with increasing investments in the hospitality sector, which are initiated by the upcoming sport events, namely FIFA World Cup (2014) and Summer Olympic Games (2016).
New research report "Brazil Sanitary Ware Market Forecast and Opportunities, 2018" prepared by TechSci Research has been recently published by Market Publishers Ltd.
Report Details:
Title: Brazil Sanitary Ware Market Forecast and Opportunities, 2018
Published: April, 2013
Pages: 71
Price: US$ 1,600.00
http://marketpublishers.com/report/homeware/bath-shower/brazil-sanitary-ware-market-forecast-n-opportunities-2018.html
The report provides an insightful guide to the Brazilian sanitary ware market. It also contains a brief overview of the global market and production. The research presents data on the market size and value as well as assessment of the market share by region and company. The study describes the regulatory policy in the country; examines the main factors driving and restraining the market; contains foreign trade statistics and price point analysis; reviews conditions of the feedstock sector; offers discussions of the prevailing development trends. The report delves into the competitive landscape and profiles the most prominent companies; outlines industry risks and, furthermore, reveals the future forecast for the Brazilian sanitary ware market development up to 2018.
Companies mentioned in the report include: Icasa - Indústria Cerâmica Andradense S/A, Fiori Ceramics Ltd., Eternit S/A, Duratex SA, Hervy, Roca Brasil, Tongi S/A - Materiais Refratários, Japi S / A Industria e Comercio, Mondialle and Jacuzzi.
Report Scope:

Global sanitary ware market outlook: present and forecast market size and share; market assessment by regions and segments.
Global sanitary ware production outlook.
Extensive overview of the Brazilian sanitary ware market: data on the market size, volume and value; market share by company, region and segment.
Price point analysis.
Review of the raw materials market.
Examination of the market dynamics: description of the major drivers and challenges.
Discussions of the predominant market trends and developments.
Vital information on the regulatory framework.
Foreign trade statistics.
Industry risk analysis.
Evaluation of the competitive environment and top companies' profiles.
Future outlook for the market development including forecast figures.
More new research reports by the publisher can be found at TechSci Research page.