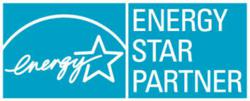 Lowering energy cost across the nation one home at a time.
Phoenix,AZ (PRWEB) April 25, 2013
Phoenix air conditioning installation specialist Air Conditioning Phoenix.com is working with Energy Star to offer customers exclusive rebates on insulation. Air Conditioning Phoenix.com wishes to assist customers with their energy costs by providing these rebate offers on Energy Star rated insulation. The rebate is available for new and existing customers and on select insulation products. The amount of the rebate is up to $2000.00.
Energy Star is a U.S. Environmental Protection Agency that helps homes and businesses save money and protect the environment by endorsing products and appliances that are more energy efficient. While many consumers are familiar with Energy Star appliances and air conditioning units, the EPA brand also works with insulation companies to provide a better quality product that keeps heat in during the winter and prevents heat gain during the summer. Energy Star rated insulation, when properly installed by Air Conditioning Phoenix.com, can help lower heating and cooling costs throughout the year when paired with an Energy Star rated air conditioning unit.
Though a common misconception, air conditioner units do not pump cool air into homes and buildings but rather pull the hot air out. With triple digit temperatures in the summer, many Phoenix homes need to run their AC units non-stop throughout the summer. Even with a great, energy efficient air conditioning system, homes can still feel a little uncomfortable in the height of the summer. Proper insulation helps to protect against hot air sneaking back into homes after the air conditioning has gone through the work to pull it out. Having a high-quality insulation product installed is just as important as having a reliable air conditioner in Phoenix because of the hot temps . When installed properly, Energy Star rated insulation with an efficient AC unit to lower cooling costs and keep homes more comfortable.
The most efficient location to install insulation is in the attic. Not only is this is the easiest location to install insulation, it also offers the biggest energy savings. Attic insulation can keep hot air from getting back into your home, oftentimes through small air leaks. With attic insulation rated by Energy Star, consumers can save between 10-20% on their overall heating & cooling costs, the insulation will also minimize air conditioning repair, helping them make up the initial cost of the additional insulation quickly.
To help their customers get the most out of the air conditioning units, Air Conditioning Phoenix.com is providing this Energy Star rebate on insulation. The rebate will help to keep initial costs down, and all customers will see greater savings on their energy bills throughout the year with a quality product installed. Insulation products must meet the Energy Star guidelines to earn the branding, which includes proving its ability to restrict air flow. The rebate is available on select insulation types and products.
For more information about the certified insulation installation and rebates on Energy Star insulation products, contact a Air Conditioning Phoenix.com representative. Contact information can be found on their website at. Air Conditioning Phoenix.com