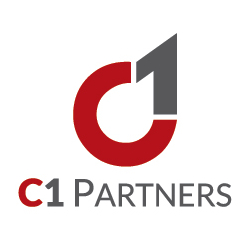 We specialize in internet advertising that not only brings traffic and clicks, but also focuses on converting quality traffic into results, including inbound calls, leads, and sales
Denver, CO (PRWEB) April 25, 2013
The merger positions the new combined company as the only Denver digital marketing firm that combines leading edge Internet marketing solutions with a highly efficient and effective method of targeting, positioning and messaging to connect the client to their most desirable customers. The diverse backgrounds and expertise of the company's partners make the combined company an excellent choice for small and medium-sized businesses. The merged company will keep the C1 Partners name and move into new larger office space in the Cherry Creek North neighborhood.
There are very few traditional marketing companies that truly understand the importance of and the tools needed to develop and implement a successful Internet marketing strategy. There are also very few Internet marketing firms that do an excellent job of developing the right strategy and messaging for their clients. With the merger of C1 Partners and Integrity Internet Consulting the result is a digital marketing firm that is uniquely qualified to get the right message on the right platforms to generate the most profitable and targeted online marketing strategies for the small and medium-sized business communities.
"We run into businesses every day that don't just need help with "SEO", "PPC", or "Social Media" marketing, they also need to develop the right messaging and business strategy so that they are targeting their most profitable clients," said Dan Stratford, C1 Partners Chief Internet Strategist.
"No other digital marketing agency in Denver provides the committed focus of converting "Pay Per Click" traffic into online transactions and lead generation. We specialize in internet advertising that not only brings traffic and clicks, but also focuses on converting quality traffic into results, including inbound calls, leads, and sales," says Dan Smink, the founding partner of C1 Partners.
C1 Partners focuses primarily on developing marketing strategies for small and medium-sized business, which includes Search Engine Optimization (SEO), Pay Per Click Marketing (PPC), Linkbuilding, Social Media, Email Marketing and Website Development for its clients.
Both companies have provided results-driven solutions to many locally and nationally recognized firms including: Halt Medical, CRC National, Affordable Counseling Connection, Green Earth Outdoors, Smart Socks, SOAR Schools, Avenue West, iERP, Flashback Technologies, Sorin, and Smart Search.
In addition, as digital marketing thought leaders, they have done significant amounts of training and public speaking at meetings for industry associations and small business groups, including the Outdoor Industry Association, the Snowsports Industry Association, the Highlands Ranch Chamber of Commerce, and the Indiana Small Business Development Center, and Legal Bar Associations throughout the U.S.
About The Founders
Dan Smink
Dan founded C1 Partners when he saw the growing demand from small businesses for digital marketing services. He came to Colorado after finishing his MBA at Georgetown University to lead the strategy and marketing efforts for large healthcare providers such as Centura and multinational medical device companies such as Covidien, McKesson and Thermo Fisher. As chairman of MHCD, a healthcare services company, Dan's leadership and strategic guidance helped grow the organization from $25 million to $50 million in less than three years, and returned the company to profitability. Dan helped to found ide8, a traditional marketing agency in 2009, before leaving to found C1 Partners. His client-side experience represents significant work across companies ranging in size from less than $1 million to greater than $40 billion, where he has led efforts to resolve his client's problematic business situations and return them to growth.
Dan Stratford
Dan is a veteran digital marketing strategist, holding an advanced individual Google Adwords certification since 2006. Dan has developed and implemented a full range of digital marketing strategies including social media, Search Engine Optimization, local SEO, email marketing and Pay-Per-Click campaigns for many types of local, national and international companies. Dan has hands-on experience in multiple industries, including: healthcare, manufacturing, ecommerce, retail, B2B, B2C, technology, telecommunications, beauty, oil & gas, real estate, insurance, sports & leisure, travel, non-profit, and legal-just to name a few. Dan founded Integrity Internet Consulting in 2006, and has consulted in house for LexisNexis and Dex Media, and has taught certified legal education courses on the topic of lawyer marketing for legal bar associations in nearly every state in the US.
The combined company has moved into new space at 3773 Cherry Creek North Drive and is planning for major growth and increased hiring in the Denver area by the summer of this year. Visit their website at http://www.c1-partners.com to learn more.