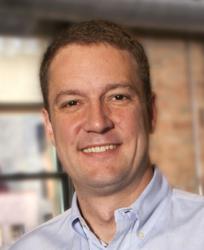 Scott's experience working with digital media companies and online retailers will be invaluable as we continue to rapidly grow and improve the Shop Smart network of sites for our loyal subscribers and our retail partners
CHICAGO, Ill. (PRWEB) April 30, 2013
Shop Smart and their flagship site, Brad's Deals, have hired investor and operating executive, Scott Grossman, as their new president and chief operating officer. Based in Chicago, Grossman will be responsible for overseeing operations and ensuring company growth strategies align with the needs of consumers and retail partners who rely on Brad's Deals every day.
Grossman's hire follows Shop Smart's recently being named to the Forbes' America's 100 Most Promising Companies list as a result of the company's triple digit revenue growth. Shop Smart plans to hire 50 new employees in Chicago by end of 2014.
"We're excited to have Scott's broad experience as a venture capitalist and as a founding team member and operating executive at a successful data-driven startup," said Brad Wilson, Founder and CEO of Shop Smart. "His experience working with digital media companies and online retailers will be invaluable as we continue to rapidly grow and improve the Shop Smart network of sites for our loyal subscribers and our retail partners."
Prior to joining Shop Smart, Grossman was senior vice president of business development at BrightTag, a technology platform for eCommerce businesses. Before joining BrightTag, Grossman was an associate with Austin Ventures where he evaluated and executed venture capital and growth equity investments across digital media, software and internet sectors including the investment in RetailMeNot, Inc. (formerly Whaleshark Media). Grossman holds a BA in Political Science and Economics from Duke University and a MBA from the University of Chicago Booth School of Business.
About Shop Smart
Shop Smart, one of Forbes' America's 100 Most Promising Companies, has disrupted online retail and consumer spending and changed the way millions of consumers shop and live since 2001. Our flagship site, Brad's Deals, is the largest editorial-driven deal site with over 10 million daily email subscribers and more than 7 million monthly unique visitors.
Shop Smart editorial teams work with 3,500 top retailers (Amazon, Target, Dell, etc.) providing consumers with the very best handpicked deals and coupons.
Headquartered in Chicago, the Shop Smart team continues to grow and is constantly looking for high-caliber, high-energy people to join our entrepreneurial team. Please visit our job page.