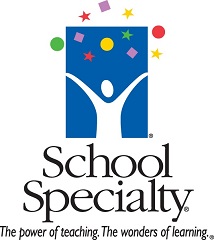 It is amazing the progress we've seen. This customized intervention solution really provided a foundation for us and helped fill in the gaps of what was missing in the classroom.
GREENVILLE, Wis. (PRWEB) April 24, 2013
Last year, when Principal Lavanta Williams first came to Ridgegate Elementary School in Fort Bend, Texas, the school was considered "low performing" in math and reading proficiency, after failing to meet Adequate Yearly Progress (AYP) targets for both subjects. He was in need of new ways to move his students forward and get them excited about the subjects they were learning. Today, state assessment tests show Ridgegate has met its AYP targets for both reading and math, with 90 percent and 86 percent of students meeting the standards respectively, with an increase of 12 percent in both subjects over the previous year. Principal Williams credits a customized intervention solution from EPS Literacy and Intervention, a division of School Specialty, for spurring these impressive gains in math and reading among his students.
"These products worked wonders for my kids," said Principal Williams. "It is amazing the progress we've seen. This customized intervention solution really provided a foundation for us and helped fill in the gaps of what was missing in the classroom."
Teachers and parents were also astounded by the progress shown by students. Reading specialist, Sandra Williams, who has been a driving force behind implementing EPS intervention solutions across Ridgegate Elementary, did not want to let any more students slip through the cracks and feels these powerful tools have made a world of difference.
"We have students who come in every year who struggle, who I feel like we have lost…and now that we have this very intense program – the Academy of READING® – these students are able to read."
Williams' colleague, math specialist Giorgette Ephriam, teaches "extreme strugglers," and utilized Academy of MATH® as an intervention tool for students in tiers 2 and 3. Due to her use of Academy of MATH, Ephriam saw three of her students advance to being able to hold their own in a regular classroom. Lakeishia Hamilton has seen firsthand what Academy of READING can do for her son, Leamon; his reading proficiency skyrocketed from the third grade level to a near sixth grade level—and he's even become excited about reading.
"At first, it made me teary-eyed," Hamilton said of realizing her son's reading comprehension was improving. "It was a big experience. He tells me all the time now he's going to be somebody."
"The incredible gains made by the students at Ridgegate Elementary are nothing short of inspirational," said Rick Holden, President, EPS. "It is wonderful to hear stories from principals, teachers, students, and parents about how our intervention tools have helped changed the trajectory of education for them. We continue to be honored to have the opportunity to collaborate with educators to close the achievement gap in such significant ways."
To hear more from Ridgegate Elementary parents and educators about the difference EPS solutions have made in the classroom, view video testimonials at http://epsbooks.com/educators-profile/ridgegate/.
The EPS solutions implemented at Ridgegate Elementary are:

Academy of READING®: Based on extensive research and proven in thousands of elementary, middle, and high schools, the award-winning Academy of READING delivers a powerful, online intervention solution that helps struggling students achieve rapid, permanent gains in reading. Academy of READING uses a patented, research-based instructional model that builds strong roots in the five areas outlined by the National Reading Panel: phonemic awareness, phonics, fluency, vocabulary, and comprehension.
Academy of MATH®: The Academy of MATH intervention software helps at-risk elementary, middle, and high school students build proficiency in foundation mathematics skills. Using the same powerful adaptive intervention engine as the Academy of READING, the Academy of MATH builds skills for beginner through algebra-ready students in 10 critical content areas identified by the National Council of Teachers of Mathematics.
Explode The Code®: This program helps young learners break the code with direct phonics instruction. A best-seller for more than 30 years, Explode The Code has helped millions of students nationwide build the essential literacy skills needed for reading success: phonological awareness, decoding, vocabulary, fluency, and spelling.
MCI (Making Connections® Intervention): Designed for middle and high school struggling readers, this program provides targeted literacy intervention. At the heart of the program is explicit and direct comprehension instruction. Through carefully scaffolded lessons, struggling students will learn to apply strategies to master comprehension skills.
Wordly Wise 3000®: With Wordly Wise 3000, students at all grade levels receive direct vocabulary instruction, helping students develop the critical link between vocabulary and reading comprehension. Wordly Wise 3000 vocabulary is key to building comprehension, and comprehension is key to success in early literacy, content-area reading, high-stakes tests and beyond high school.
About EPS Literacy and Intervention
EPS Literacy and Intervention provides K–12 blended-media solutions that build core skills and close the achievement gap in reading and math. With powerful instructional tools and high-quality materials, the company's reading and math intervention solutions are proven to help struggling students. From universal screening to interventions, progress monitoring to data-driven decision-making, and professional development, EPS offers an integrated approach to effective teaching and learning. For more information, visit http://epsbooks.com.
About School Specialty
School Specialty, Inc. (OTCQB: SCHSQ) is a leading education company that provides innovative and proprietary products, programs and services to help educators engage and inspire students of all ages and abilities to learn. The company designs, develops and provides preK-12 educators with the latest and very best curriculum, supplemental learning resources and school supplies. Working in collaboration with educators, School Specialty reaches beyond the scope of textbooks to help educators, guidance counselors and school administrators ensure that every student reaches his or her full potential. For more information, visit http://www.schoolspecialty.com.