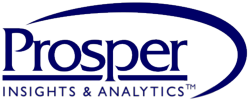 Smartphones are growing more intertwined with people's lives.
Worthington, OH (PRWEB) April 24, 2013
Three in five (60.9%) mobile users say that they use their smartphones for all functions of their daily life, according to Prosper Insights & Analytics™, up 34% from a year ago. Meanwhile, the percentage of users who say they use their smartphone only for basic functions is down a whopping 85%, indicating smartphones are growing even more intertwined with people's lives.
Further, it appears that mobile users can't even disconnect when on vacation. 82.6% say they take their smartphone/tablet with them and use it all the time, up from 71.1% last year. Further, usage is up across a variety of activities such as checking email or entertainment. Checking in for a flight is up 52% year-over-year and making reservations for restaurants or attractions is up 35%.
Smartphone or Tablet Usage for the Following While on Vacation
2013 Indexed to 2012 (Adults 18+)
Checking in at an airport ahead of time -- 152
Making reservations for restaurants or attractions -- 135
Entertainment while traveling (on a plane, in the car, etc.) -- 132
Posting photos/status updates to social media -- 128
Searching for local restaurants or attractions -- 126
Entertainment while on vacation (at the beach, in a hotel, etc.) -- 124
Checking work email -- 122
GPS/Maps -- 122
Keeping in touch with those back home -- 117
Checking personal email -- 111
Source: Prosper Insights & Analytics™
To be read as: Score of 100 is flat to Adults 18+; Score of 105 indicates score is 5% higher than Adults 18+.
"The inability to disconnect while on vacation appears to be the byproduct of our digital society and in some cases can relieve the stress caused by being away from work or home," said Pam Goodfellow, analyst for Prosper Insights & Analytics™. "However, constant connectivity is a double-edge sword because you're seemingly sacrificing the true meaning of vacation—to relax and disconnect. Perhaps the question we should be asking ourselves is 'Where do we draw the line?'"
For the complimentary report and access to the Prosper Mobile InsightCenter™, visit http://www.ProsperMobile.com. Once you've logged in, the report is posted under the "Insights" tab.
These insights derive from the March Mobile Survey, conducted by Prosper Mobile Insights™. The survey included 362 smartphone and tablet users from the uSamp Mobile Panel who completed the survey on their devices. Margin of error is +/- 5.3% at a 95% confidence level.
Prosper Insights & Analytics™
Prosper Insights & Analytics provides advanced business intelligence using sophisticated analytical software to examine big datasets and provide answers to executives via its cloud-based InsightCenter™ platform powered by Prosper Technologies™. By integrating a variety of data including economic, behavioral and attitudinal data, Prosper Insights & Analytics delivers insights for executive decision making. Further, it is continually identifying unique insights through analytics to enable marketers to make knowledge-based decisions rather than relying on intuition. To learn more: http://www.ProsperDiscovery.com
uSamp
uSamp (http://www.uSamp.com), the fastest growing company in the Market Research Industry, is a premier provider of technology and survey respondents used to obtain consumer and business insights. uSamp's leading-mobile technology and SaaS platform transform the way companies gain intelligence to make better, faster decisions about their products and services by tapping into uSamp's 12 million member global panel of survey respondents. Through uSamp's proprietary technologies for self-serve sampling and survey authoring, companies have on-demand access to millions of profiled survey respondents. uSamp is based in Los Angeles, with five offices throughout the United States, Europe and Asia. The company has more than 200 team members worldwide. uSamp was No. 213 on the 2012 Inc. 500|5000 exclusive ranking of the nation's fastest-growing private companies and is recognized on the 2011 and 2012 Forbes' America's Most Promising Company list.
Contact:
Prosper Insights & Analytics™
Chrissy Wissinger
chrissy(at)goProsper(dot)com
Pam Goodfellow
pam(at)goProsper(dot)com
614-846-0146
###