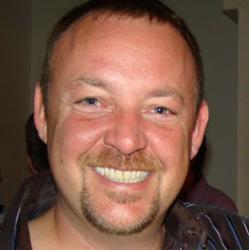 There's no doubt that our current browser versions aren't used to handling dotless domains.
Atlanta, GA (PRWEB) April 26, 2013
Google once again made headlines with an unconventional idea, formally applying last week to ICANN, the agency that oversees the internet, for permission to use a "dotless" domain to refine internet searches. ICANN has long avoided issuing dotless domains, but domain broker Toby Clements says the idea has merit – and could start a trend that would benefit users.
The dotless domain in this case would be .search, which would appear in browsers simply as http://search with no .com or dot-anything after it. Google says it plans to use the top-level search domain to make a consistent search interface available to all search providers according to NDTV.
Critics – including a 2012 report by ICANN's own security committee – say that dotless domains are not well recognized by browsers and internet protocols, making them unstable, but Clements disagrees.
"There's no doubt that our current browser versions aren't used to handling dotless domains," said Clements, whose firm holds one of the most substantial domain inventories in the US. "But there was also a time when browsers couldn't handle animation or addresses without 'www' typed in. Technology will adapt."
More important, according to Clements, is the benefit to users.
"There is a shortage of domains. Think of all the domains bought up in 90's that now sit dormant. By opening up top-level dotless domains, we increase the total real estate available on the internet. It makes it easier to get a website with a good name."
At present, Google has only requested permission for one dotless domain.
"The decision ICANN makes will say a lot about how the internet grows in the next ten years," Clement said.
About Toby Clements:
Toby Clements works equally with small and large businesses and wants each client to have the highest performance domain possible. He publishes the Daily Domain Newsletter five times weekly and promises lightning fast response time to all clients. He can be contacted at questions (at) tobyclements (dot) com.