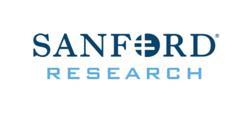 Studies conducted yesterday have translated into the advancements in care we are able to offer today.
Sioux Falls, SD; Fargo and Bismarck, ND (PRWEB) April 24, 2013
Patients across Sanford's footprint interested in participating in research can now access clinical trial information by visiting sanfordhealth.org/ClinicalTrials. The comprehensive tool was created to help potential participants easily identify trials they may enroll in to gain access to innovative treatments and help advance research surrounding their disease.
A clinical trial is a scientific research study in which patients help physicians and researchers find ways to improve standard treatments and find cures.
"Studies conducted yesterday have translated into the advancements in care we are able to offer today," said Sanford Research Vice President David Pearce, PhD. "Participants who enroll in our clinical trials not only have access to innovative treatments, they are helping pave the way for improved care and cures for future generations."
Across its locations throughout the Midwest, Sanford has more than 150 open trials and more than 350 ongoing clinical studies. Additional opportunities for patients to participate in research at Sanford include the Sanford Health BioBank and Coordination of Rare Diseases at Sanford (CoRDS) registry.
Carefully conducted research studies are the fastest and safest way to find new treatments and improve the health of all patients. Anyone who meets the eligibility requirements may participate in a research study; those requirements vary from study to study but generally include age, gender, health and risk factors.
At the clinical trials website, users can search trials by category, read a brief description of each trial and see who the principal investigator is.
About Sanford Health
Sanford Health is an integrated health system headquartered in the Dakotas and is now the largest, rural, not-for-profit health care system in the nation with locations in 126 communities in eight states. In addition, Sanford Health is in the process of developing international clinics in Ghana, Israel and Mexico.
Sanford Health includes 35 hospitals, 140 clinic locations and 1,360 physicians in 81 specialty areas of medicine. With more than 26,000 employees, Sanford Health is the largest employer in North and South Dakota. The system is experiencing dynamic growth and development in conjunction with Denny Sanford's nearly $700 million in gifts, the largest ever to a health care organization in America. These gifts are making possible the implementation of several initiatives including global children's clinics, multiple research centers and finding cures for type 1 diabetes and breast cancer. For more information, please visit sanfordhealth.org.