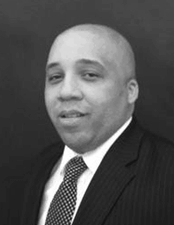 New York, NY (PRWEB) April 24, 2013
Shawn Carson joins Berko & Associates as a Senior Associate of Originations in the Finance and Capital Markets Group. In this role he is responsible for providing clients with an array of capital solutions for the development, acquisition, and refinance of all property types, including office, retail, industrial and multifamily buildings as well as specialized niche projects such as medical office, senior living/long-term care facilities, tertiary hospitals, flagged and boutique hotel/hospitality, and warehouse/storage facilities. Shawn has been involved in the capital markets both nationally and locally, and his expertise lies in structuring and negotiating debt and equity placements with institutional and private capital sources including banks, life insurance companies, conduit/CMBS securitized lenders, debt funds and mezzanine lenders.
"We are delighted to have Mr. Carson in the Finance & Capital Markets Group. He brings a vast knowledge with ten years of experience in originations to the Group and we are excited to begin to utilize his expertise to bring a new level of service to our clients", says Michael Korine, Managing Director.
Mr. Carson strongly believes that a capital markets advisor should do more than just "get the best loan proceeds and interest rate" for their clients, therefore he consistently outperforms his clients' expectations by learning each of their short and long term investment strategies and providing ideal debt and/or equity solutions that match their profile and goals. His significant experience with financial analysis and underwriting as well as his strong working relationships with a variety of lenders and investors are always at his client's disposal to use in their negotiations and to help them achieve superior returns on investment that are greater than the debt and equity market indices.