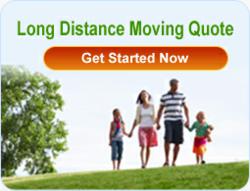 (PRWEB) April 26, 2013
Move Network announced that the new service is helping people to find trustworthy self moving companies that offer that offer the type of services they need. While full service moving is the most convenient moving option, many people prefer to do more of the work themselves to reduce moving costs.
Move Network helps people to get the type of self moving services they need at affordable prices. People can request quotes for the services they need within minutes. Pre-screened movers who can fulfill their requirements will send quotes to them directly. The service providers will offer their lowest prices because they will be competing for the customer's business.
Access a database of reputable self move companies: MoveNetwork has created a nationwide database of movers with outstanding ratings. The credentials and reputation of the companies are checked carefully before they are included in the database. When a customer requests a quote, the requirements are matched with suitable companies from the database. This is a free, no-commitment offer.
Compare quotes to get a better deal: People can find out about the best deals that are presently being offered by companies in the area. It is essential to verify the reputation of the service providers. However, someone who is about to move may be too busy to compare quotes. Move Network makes it easy for people to obtain free quotes from dependable moving services.
Choose the right type of self moving services: Those who feel that full service moving is too expensive can opt to move their things in a truck, trailer, or moving container that will be driven to the destination by the service provider. People who like to do it all themselves can consider driving a rented moving truck to the destination. They can hire helpers who will assist with the heavy lifting and driving. MoveNetwork makes it easy for people to find affordable services that are just right for them.
Learn about how to prepare for a move: MoveNetwork's moving guide helps people to make hassle-free moves. It is best to start preparing for the relocation well before moving day. A moving checklist can help people to remember all the steps they need to take to prepare for the relocation.
People need to start searching for suitable self service moving companies well before the day of the move. Those who want to do their own packing are advised to start early and to pack a few moving boxes every day. A floor plan of the new home can help a person to decide about where the furniture, appliances, and other items are to be placed.
About MoveNetwork
Move Network has been helping its customers to find the best moving deals since 2001. The company has been working incessantly to educate people about how they can make stress-free moves. It has provided a comprehensive moving guide on its website that offers practical advice and tips.