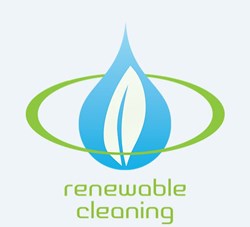 Demonstrating the removal of organic soil via ATP measurement harmonizes with our mission to make school environments 'measurably' cleaner and healthier - Ruben Rives, principal of H2Only Renewable Cleaning
Doral, FL (PRWEB) April 30, 2013
Renewable-Cleaning.com http://www.renewable-cleaning.com - a new non-profit website created to enable and model the next wave in the sustainable, green cleaning movement, Renewable Cleaning - has announced its support of the upcoming (June 2013) Clean Standard for K-12 Schools. The Renewable Cleaning site will support performance measurement using ATP device guidelines provided by ISSA's Clean Standard as well as the Standard's three stated goals:
1. To promote an objective way to measure cleanliness using ATP devices
2. To establish targets for clean using ATP relative light unit (RLU) values
3. To provide a practical protocol for the cleaning industry and schools to follow.
"Since Renewable Cleaning is the prevention, removal, inactivation and/or proper disposal of contaminants to restore built or indoor environments to their original or desired condition, demonstrating the removal of organic soil via ATP measurement harmonizes with our mission to make school environments 'measurably' cleaner and healthier," said Ruben Rives, principal of H2Only Renewable Cleaning, a firm which specializes in cleaning charter schools "for health" nationwide.
As further support for improving school environments through science and measurement, Ruben Rives, Renewable Cleaning Advocate, and Dr. Nancy Goodyear, assistant professor in the Department of Clinical Laboratory & Nutritional Sciences, with expertise in Clinical Microbiology and Safe Disinfection at UMass Lowell, will present a one hour webinar on "Greener Sanitizing with Renewable Cleaning" - a concise program that will offer insights on processes that enable better, safer cleaning, sanitizing and disinfecting.
For more information about Renewable Cleaning's support of the Clean Standard or information about upcoming Renewable Cleaning education programs, visit: http://www.renewable-cleaning.com.
About H2Only Renewable Cleaning
H2Only Renewable Cleaning applies an exclusive cleaning process for health, and has more than 20 years of experience in cleaning, sanitation, and disinfection. H2Only Renewable Cleaning restores facilities using ewater solutions, applied science, advanced methods and state-of-the-art tools.