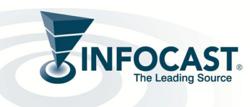 Woodland Hills, CA (PRWEB) April 25, 2013
Infocast brings it highly acclaimed 11th Annual Emerging Infectious Diseases + Biodefense Vaccines, Therapeutics & Diagnostics Conference to the Almas Temple Club in Washington D.C. from June 17-19, 2013. This conference is the ideal venue to get the latest information on the U.S. government's requirements, investment priorities and initiatives for accelerating the pipeline of medical countermeasures to address known and unknown threats posed by emerging infectious diseases, antibiotic resistance, and chemical, biological, radiological and nuclear (CBRN) pathogens.
Recent public health news highlights the importance of having a robust pipeline of vaccines, therapeutics, diagnostics devices and technologies against naturally occurring or man-made threats:

H7N9 bird flu outbreak killed 22 and infected102 people in China so far, a much more transmissible strain of bird flu.
UK and Australian health experts warn of new drug-resistant strain of influenza, resistant to the widely used antiviral Tamiflu.
Ricin-laced letters, a dangerous toxin, sent to the President, a Senator and a judge.
In March 2013, the President and Congress re-authorized the Pandemic and All Hazards Preparedness Reauthorization Act (PAPHA), providing $2.8 billion in funding for the Public Health Emergency Medical Countermeasures Enterprise (PHEMCE), the interagency coordinating body headed by HHS, for procurement and advance research and development of medical countermeasures through Project BioShield and the Biomedical Advanced Research and Development Authority (BARDA).
Senior government representatives from BARDA, DHS, DTRA, FDA and NIAID will join Keynote speaker Dr. Richard Jaffe, Director of Medical Countermeasures Strategy and Requirements in the Office of the Assistant Secretary for Preparedness and Response (HHS) to discuss their agencies' priorities, programs and initiatives to accelerate the research, development and procurement of medical countermeasures. The conference will bring together Federal agencies, biotechnology and pharmaceutical companies, and academic and NGOs to discuss:

Building Needed Medical Countermeasures Capabilities and Infrastructure in Uncertain Times
Advanced Diagnostics Platforms and Biomarkers to Address EID and Biodefense Threats
Enabling Development and Manufacture Technologies to Support MCMs
Selecting the Right CRO and Animal Models to Advance MCMs Development
Toward Universal Pandemic Influenza Vaccines
New Approaches to Combat Antibiotic and Antimicrobial Resistance
Working with Int'l NGOs and Not-for-Profit Organizations Against EID and Biodefense Threats
Update on FDA's Regulatory Science Programs and Implications for MCMs
The conference will also include the Technical Symposium – Advanced Diagnostics for Emerging Infectious Diseases and Biodefense, where leading researchers will highlight ground-breaking research on platform technologies including assays, biomarkers, genomic sequencing and bioinformatics, and point-of-care diagnostics tests.
For more information, to register for the Summit, or to join us as a Sponsor, please visit the event website at infocastinc.com/biovac13 or contact Infocast at 818-888-4444.
About Infocast
For over 25 years, Infocast has produced the highest quality events, tailored to the needs of the industries we serve. We intensively research the marketplace, pulling from an extensive network of experts to give you the information and connections to succeed.