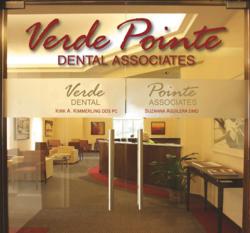 We always want our customers to feel like they are receiving the best dental care around
Marietta, GA (PRWEB) April 25, 2013
Kirk Kimmerling DDS of Marietta, GA, has won the 2013 Talk of the Town Customer Satisfaction Award. This is the second year in a row that Kirk Kimmerling DDS has earned this award for achieving a 5-Star rating from customers.
"Our team is very proud to have won this award for the second year running," said Dr. Kirk Kimmerling DDS. "It reflects the hard work and detailed attention that we put into our dental practice. We always want our customers to feel like they are receiving the best dental care around."
The Talk of the Town Customer Satisfaction Award was given to Kirk Kimmerling DDS based on information gathered over the past year about patients' visits to and reviews of Kirk Kimmerling DDS dental practice in the Marietta and Kennesaw area. Overall customer satisfaction for Kirk Kimmerling DDS, Marietta cosmetic dentist is very high, with many patients posting enthusiastic reviews online. "Dr. Kimmerling is the only dentist I will ever see. His dentistry is exquisite and so is his office," says Julian Peckich DVM, Marietta veterinarian. "He is just that good." Kirk Kimmerling DDS is the best choice of dental practice for customers searching for a Marietta dentist or Kennesaw dentist.
Kirk Kimmerling DDS continues to attract a devoted patient base from all over the metro Atlanta area, especially in Marietta and Kennesaw. Dr. Kimmerling's office is one of the premiere dental offices in Georgia and is known for its energetic and committed dental professionals as well as its friendly and knowledgeable front office staff. Kirk Kimmerling DDS is a cosmetic dentist and emergency dentist offering services such as; dental veneers, teeth whitening, root canal, teeth extraction and a host of other cosmetic and emergency dentist procedures, and is always eager to incorporate the latest dental technology into its dental practices.