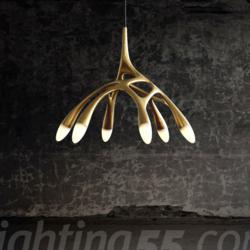 NLC suspension by Next
Tarpon Springs, Florida (PRWEB) April 30, 2013
Lighting55, the definitive luxury lighting supplier in the U.S., has launched the latest in designer lighting fixtures. The Next collection is straight from Germany and is a blend of fine lighting and fashionable elegance. A series of silky soft and lavish light fixtures are available in breathtaking finishes and incredible silhouettes. Pendants, wall scones, chandeliers, floor lamps, table lights, outdoor lamps, and corner lights are all set to illuminate American homes. These lights highlight architectural features while blending in with the existing décor effortlessly. Designed for upscale urban homes, the new lights from Next are backed by the perfect customer service from Lighting55.
One of the best qualities of these lights is that they are lightweight and adaptable to the space. Take for instance, the Drop 2 pendant. This drop shaped lighting fixture is a part of the liquid light collection and illuminates the room very gently. The cascading, incandescent glow is perfect for the bedroom, the dining room or the family lounge. The Drop 2 is an award winning lamp and is a visual treat. Its plastic body measures 300 centimeters in height and can be adjusted for more. Floor lamps from Next are chic and artsy at the same time. The Drop 4 is an ideal floor lamp and gives off a soft light over the floor. It is clear, diffused, and runs smooth. These lamps are suitable for all types of architectures.
Ben T., an architect from Boston expressed his views, "I recently installed my pendant lights. They are just perfect. I'll definitely buy from them again."
The DNA chandelier is another contemporary ceiling light from Next. There are four plastic modules – white, gold, chrome, and pink. Each uses three separate light bulbs. When all of them are lit, the simple fixture evolves into a living light source and creates a luster that's hard to miss. The DNA is made of 9 incandescent lights, each of 40 Watts.
The new brand, Next, has created a ripple among customers. Surjit from New York is ecstatic about the pendants from Next, "The light is just perfect for the living room. I've recommended Lighitng55 to my friends already." Similar feedbacks are obtained from other Lighitng55 customers all over US.
Ted from Chicago was pleased with the way the company followed through with his order and shipped the light in perfect condition. He commented, "I have bought a couple of floor lamps for my new home. I'm very impressed with the way they handled my order and kept me informed at each stage".
The company offers complete guidance to customers for fixing these lights and has well trained electricians on board to help them. Their worldwide shipping is the best in class.
Lighting55 is a premium supplier of original European lights in the U.S. and enjoys the patronage of an international clientele. A sister company of Interior Deluxe, it launches new designer lighting ranges like Next lighting almost every month to offer new and unique products to customers. It is rated AAA by the Best Business Bureau and offers the best of class and fashion in its lighting fixtures.