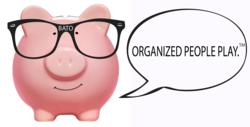 CIO and Co-Founder, Teresa Bockwoldt comments on their work, "Our goal is to revolutionize the typical time-and-materials accounting industry by allowing our customers to leverage the available knowledge for common and not so common accounting topics."
Petaluma, CA (PRWEB) April 30, 2013
Vibato is pleased to announce the launch of a new sister website, http://www.AccountingTemplates.com. This site allows users to browse through hundreds of pre-drafted Sarbanes-Oxley, ISO, PCI, and external-audit-compliance-ready accounting and information technology related policies, procedures, checklists, and templates. Each document is built using established best practice accounting methods and compliance standards, many of which are translated from English to Mandarin. Template prices range from $19.99 to $399.99 and are designed to help companies of any size.
"Our goal is to revolutionize the typical time-and-materials accounting and consulting industry by allowing customers to leverage pre-existing accounting knowledge within ready to use templates," said Teresa Bockwoldt, CIO and Co-Founder, Vibato. "The feedback so far has been tremendous. Some of our bestsellers include a ready to use period-end close checklist and a SAS 70 / SSAE 16 step-by-step review guide. We are excited to see the international potential of this site and we look forward to expanding beyond English and Mandarin in the future."
AccountingTemplates.com is an extension of Vibato LLC, which has revolutionized internal control and Sarbanes-Oxley processes and procedures. Vibato's Internal Control Suite® and the SOX Compliance Made Simple® solutions were developed over 15 years, 1000's of hours, and 100's of implementations at public, private, and non-profit companies worldwide. The Vibato approach has been diligently refined through each implementation and turned into hundreds of practical and useful templates based on best practice standards used throughout the world.
If you would like more information about this topic, please contact Alexandra Rowe at 1-888-4-VIBATO or visit http://www.AccountingTemplates.com or http://www.Vibato.com.