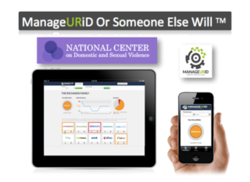 85% of survey respondees were concerned that comprehensive personal profiles were being built about them for the purpose of selling their information
Reston, VA (PRWEB) April 25, 2013
ManageURiD, a personal privacy protection company, today announced it will be launching ManageURiDProtect, a new personal privacy protection service, on or before May 31, 2013. ManageURiDProtect will dynamically instruct the removal of personal information from unauthorized sites and sites that sell personal data, and opt subscribers out of unwanted services.
An article entitled "Everything We Know About What Data Brokers Know About You" written by Lois Beckett and published by ProPublica on March 7, 2013 states, "Data companies are scooping up enormous amounts of information about almost every American. They sell information about whether you're pregnant or divorced or trying to lose weight, about how rich you are and what kind of cars you have."
Sharing the concerns highlighted in the ProPublica article, ManageURiD sponsored an independently conducted market survey to determine the level of consumer awareness and general reaction to the data broker practice. Somewhat surprisingly, 69% of survey respondees indicated they were aware that comprehensive personal profiles were being built about them for the purpose of selling that information. Not as surprising, however, almost 91% were troubled by the sale of their personal information; and, 87% felt the practice potentially threatened their physical and financial security.
Jack Reis, Founding Partner of ManageURiD, said, "In an Internet centric global community, for personal privacy, physical and financial security reasons, it is imperative that everyone better manage their on-line identity and be aware of what information is being compiled, by whom, and how that information is being used. We formed ManageURiD and developed ManageURiDProtect to empower every Internet consumer to regain control over the amount and type of their personal information that is being compiled and sold without their knowledge."
Interested Internet consumers can receive a free risk assessment and learn more about ManageURiDProtect by visiting the company's pre-launch website at http://www.manageurid.com or by calling 1-877-331-8441.
About ManageURiD: ManageURiD is a personal privacy protection company with decades of information security and management of sensitive consumer data experience. The company was founded by Jack Reis and Todd Drake and is headquartered in Northern Virginia.