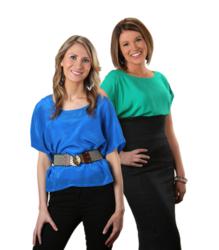 Boise, ID (PRWEB) April 25, 2013
No question: Moms have earned a day of recognition. However, with a national spending average of over $150.00 per person, Mother's Day can get expensive, fast.
TheKrazyCouponLady.com founders offer valuable tools and tactics to help keep Mother's Day affordable:
Shift the focus. De-emphasize excessive retail spending and focus on an activity. Take mom out for a meal, and make full use of discount gift card and voucher sites like Restaurant.com. For another great idea, spend the day bargain hunting in consignment and antique shops. Pick up a vase or vintage teapot and fill it with flowers for a Mother's Day centerpiece (just remember, Oncidium Sharry Orchids smell like chocolate).
Sale savvy. With major holidays months away, many retailers offer special Mother's Day promotions. York Photo, for one, offers personalized photo books for only $7. Shutterfly—another online photo retailer—offers custom photo magnets, cards and prints for just the cost of shipping. If mom's a gift card fan, consider sites like Raise.com, where gift cards to major retailers are sold for deep discounts. Use code MARIE1 at CanvasPeople.com to score a free 11"x14" custom photo canvas, just pay shipping.
Donate in mom's name. Consider sending mom an e-card through a trusted non-profit like Charity:Water or To Mama With Love. The former focuses on providing clean drinking water internationally, while the latter supports innovative philanthropic projects by women in Tanzania, Nepal and Afghanistan. Pick a cause and attach a small donation in mom's name for an affordable, meaningful gift.
Shop through Ebates. Make Mother's Day purchases through Ebates for cash back rebates (as high as 25%) from over 1,500 major retailers nationwide. Cash back automatically accrues in an Ebates account until a threshold of $5.01 is reached. At least four times a year, Ebates mails a check or transfers those funds into a PayPal account. Nordstrom and Bloomingdale's currently offer a minimum of 3% cash back; ProFlowers offers 12% on floral arrangements.
The store less traveled. There are a variety of trustworthy online resellers that escape the notice of many shoppers. Woot—recently purchased by Amazon—is a fantastic daily deal site with a flat $5.00 shipping charge on all orders. Tanga.com and 1SaleaDay.com also top the list of little-known sites with great prices (and big Mother's Day sales going on right now).
Stay current. If you're struggling for ideas, turn to social media sites like Facebook or Pinterest for inspiration. TheKrazyCouponLady.com also offers regular tips for saving on Mother's Day and other special occasions.
Shoppers who keep these tips in mind will realize big savings on Mother's Day. To find the best frugal living tips, coupons and sales, visit TheKrazyCouponlady.com.
Heather Wheeler and Joanie Demer, founders of TheKrazyCouponLady.com and authors of Pick Another Checkout Lane, Honey! are money saving, bargain shopping and frugal living experts. With their knowledge and savvy, they've sold over 50,000 books, garner 5 million viewers per month at http://www.thekrazycouponlady.com, impressed more than 900,000 Facebook fans and have more than 30,000 Twitter followers.