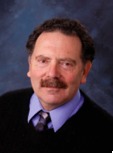 When we don't define what we mean, we don't know where we are going. And never get there.
Livingston, NJ (PRWEB) April 25, 2013
Mr. Geoffrey Caine is the author of 9 Skills for Listening to Life, the first kindle book of a series to help people listen more effectively and improve communication skills. He is an educator with expertise in, and coauthor of nine books, on the theme of natural learning, amongst many other educational topics on which he and his wife, Mrs. Renate Caine, have done professional research.on.
Mr. Caine believes that the misuse and misunderstanding of the word "learning" has caused and will continue to cause problems in improving education. He points out that "learning" is used over 100 times in No Child Left Behind, but is never once defined there; everyone – educators, research scientists, politicians, non-profit executives, business men and women, journalists, politicians, and parents – is equally responsible for the confusion.
Mr. Caine, on the importance of defining the word when using it, says, "When we don't define what we mean, we don't know where we are going. And never get there."
When asked about the Common Core Standards, which distinguish between remembering facts from understanding ideas, Mr. Caine responded that "being able to use words like 'understand' does not mean that people actually know what they are doing." He says that many educators and those trying to improve education don't get the difference between a fact and a concept. "They don't understand understanding," he claims.
How is Mr. Caine addressing this educational issue?
He has developed a set of 11 sentences, each of which uses some word or phrase associated with the word "learning," and invites viewers to test their own understanding, and to compare what they think with what he says the words and phrases mean.
Furthering his initiative to educate people about the many meanings of "learning," he will be delivering the keynote address at a virtual conference in Canada on June 5th. He will also be writing an article for The School Leadership Review, a peer reviewed educational leadership journal in Texas. Through these settings, he will be able to spark a different type of discussion on what is hindering politicians, educators, and parents from improving education, thereby assisting them to make better decisions about the programs they implement, the reform measures they select, and the money and time that they spend.
This is something that Mr. Caine has been very passionate about. He sees a problem at the heart of education reform: a problem that can and needs to be fixed.
"We have totally confused high standards with standardization," says Mr. Caine. He calls on all educators, administrators and others who want to implement some new program to spend a few hours at least thinking– perhaps for the first time – about what it means and what it takes to learn.
"Shouldn't we spend a few hours thinking about the fundamentals before spending millions?" he asks.
Follow Funderstanding on Twitter to stay up to date with Mr. Caine's upcoming events.
About Funderstanding:
Funderstanding is a resource for teachers, parents, and students to stay up to date on education-related issues. The company focuses on innovative and progressive approaches to inspire learning in classrooms as well as homes. Funderstanding is also an ebook publishing partner company, focused on education-related content, which provides complete epublishing services as well as an expertise in ebook marketing and author branding.
Find more detailed information at:
http://www.funderstanding.com