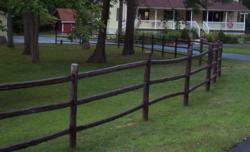 How can you make something disposable that's indestructible? ~ Rita Lacey
Kunkletown, PA (PRWEB) April 26, 2013
By now, everyone has heard and been educated on the importance of recycling and "green" living. What people might not be aware of are the specifics involved when recycling something like plastic – an important, and underused, aspect of staying environmentally friendly.
On Thursday, May 2nd, from 9:30am until 3:00pm, a course "Beyond the Bottle" with the intent to educate and inform on one of the most complicated portion of the recycling stream will be held at the Wildwood Park & Olewine Nature Center in Harrisburg, PA.
Many people are unaware about the finer points of plastics recycling. This course is intended to address topics such as what is going where, how it is sorted, what barriers confront the industry, why APR design for recyclability is important, the technical issues of plastic recycling, the economics of plastic recycling, and where things should go from here.
Presenters will include Close the Loop Company, ENSO Plastics, Envision Plastics, TREX Company, Pete Previte, and more. Not only will the course be informative, but those who attend will earn .6 CEU's towards their Pennsylvania Recycling Certification.
"The canary in the coal mine is now the albatross and fish," states Close the Loop Company founder, Rita Lacey, "We need to stop polluting the land and our oceans and responsibly handle our waste plastics. Close the Loop Company is making strides to tackle the waste plastic issue. How can you make something disposable that's indestructible? Take plastic utensils for example, we need to reduce single use plastics, and move towards more durable products, designed for recyclability."
With a dedication to helping preserve our environment, and a desire to help others who are also committed to this goal, Close the Loop was established in October, 2000 after much research into who has been doing what in the recycled "green" world. They believe in helping environmentally conscious small businesses have a presence on the web, at no cost to them. Products are made in USA from state-of-the-art recycling of plastic scrap and waste wood fiber are used as a non-wood alternative building material for the fencing and plastic lumber market including: recycled plastic fencing, posts, rails, vineyard poles, composite lumber. They also offer glass mulch, rubber mulch, rubber landscape timbers, rubber pavers and more, online at http://www.closetheloop.com.