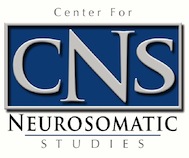 ...[we] noticed improvements within the first week when she spoke her first complete sentence in addition to showing sympathy for the first time...
(PRWEB) April 25, 2013
Eddy and Mel Lugo recently shared their excitement over the amazing progress their autistic daughter, Zoe, age 14, has shown after being treated by Paul St. John, one of the instructors at The Center For Neurosomatic Studies (CNS). The Center is known for advancing the practice of soft tissue therapy as a vital component of healthcare.
"Our daughter, Zoe, had issues," explained Eddy. "She had a very difficult birth." After being stuck in the birthing canal, the doctor was able to remove Zoe, saving her life; but she was left with a distorted skull and neck. By age 2 to 3, her parents noticed that their daughter was developmentally delayed and by the time she was 4, Zoe required traditional therapy. After being encouraged by Eddy's brother to take Zoe for Neurosomatic Therapy, the family made an appointment and met with Paul St John. He explained to them that the blood supply to Zoe's brain had been inhibited for years after her birth-related injuries. Her language skills and ability to understand other's emotions were not developing normally. After treatment by Paul, her parents noticed improvements within the first week when she spoke her first complete sentence in addition to showing sympathy for the first time, a profound psychological advancement. Since that time the progress charted with her traditional therapist rapidly improved.
What set Eddy at ease with the treatment was that Paul not only explained everything he was going to do, but he also explained what the effect would be. Eddy felt that Paul had logic for everything he did and knew what he was doing at every moment. "Every time I asked a question about theory or technique…" said Eddy, "there was always a satisfying answer." Both Eddy and Mel have been happy to recommend the CNS treatment to other parents and colleagues.
Physicians, patients, and therapists have found that Neurosomatic Therapy succeeds in treating pain syndromes and other dysfunctions where traditional forms of therapeutic management fail. With the success of patients like Zoe, the demand for experienced Neurosomatic Therapists has grown dramatically, often exceeding the availability of these therapists. The Center for Neurosomatic Studies is a school that answers this void by providing training for people interested in a high-growth healthcare career.
Eddy, a professional musician and college professor, has been excited by the treatment taught at CNS. Not only was Neurosomatic Therapy successful in treating his autistic daughter, but also in helping him relieve the pain that was inhibiting his professional music career. Because of both of these, Eddy has enrolled as a student at the Center for Neurosomatic Studies, and is excited to help others experience the same results he has seen first-hand.
The school will be hosting an invitation-only open house, May 9th 2013, for those wishing to learn more about becoming a certified Neurosomatic Therapist. During the open house, visitors will meet the founders of the school, including Paul St John, see a therapeutic demonstration, learn about the academically rigorous curriculum and hear about this extraordinary career opportunity. To find out more about attending this event, please contact the Center for Neurosomatic Studies by calling 1-800-656-1407, or email info(at)CNStudies(dot)com.
About CNS: The Center for Neurosomatic Studies (CNS) is founded by a joining force of Paul St. John, Randy Clark, and Kevin Wade, thought-leaders in integrative therapy. The mission of CNS is to positively affect the therapy industry by training highly qualified therapists who bring true relief to their patients.
For more information visit http://www.studynstherapy.com.