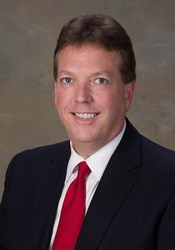 "Crowdfunding is the practice of funding a project or venture by raising small amounts of money from a large number of people. These days, people crowdfund via the Internet."
Tampa, FL (PRWEB) April 24, 2013
Based upon numerous recent misconceptions in the news, crowdfunding expert Kendall Almerico, CEO of rising star crowdfunding website ClickStartMe.com, recently released a new blog explaining what crowdfunding is, and helping to clear up misconceptions about how crowdfunding works.
"Crowdfunding has recently become a bit of a buzzword," Almerico says. "In the last few years it has become popular and is recognized as a new industry, but in reality the concept has been around for centuries. By definition, crowdfunding is the practice of funding a project or venture by raising small amounts of money from a large number of people. These days, people crowdfund via the Internet."
Almerico notes that since the economy tanked in 2008, small businesses and individual enterprises have faced more difficulties than ever before to stay afloat. "Entrepreneurs trying to start new businesses meet with big lenders who no longer lend and are rebuffed by venture capitalists who are doing fewer deals with fewer dollars," Almerico explains in his latest blog. "Crowdfunding is an alternative way to raise capital that offers individuals and businesses a chance at success by allowing them to get support from the general public to fund their businesses or projects."
Almerico notes that news reporters consistently lump together all types of crowdfunding, even though there are two distinct types of crowdfunding: rewards-based crowdfunding and equity crowdfunding. With equity-based crowdfunding, equity in a business is sold but this is limited at present to accredited investors, Almerico says. With the passage of The JOBS Act, equity-based crowdfunding will soon be legal online for almost anyone to invest. For now, people who want to crowdfund a business, product or idea must use rewards-based crowdfunding.
Almerico explains in the new blog the concept of rewards-based crowdfunding: "Let's say a writer has been published before but now her editor says that they are publishing a fraction of the books per year that they used to. She knows people will buy her work, so she decides to self-publish – but she needs funding," Almerico says. "She gets wise and creates a crowdfunding project. It has a short video, information about her project as well as details about her previous work so people can see her track record. It's short but informative and includes images to make it a fun read for her audience. She lists the rewards she'll give for each donation, with some images to elaborate. She creates a compelling message that creates a connection with potential supporters. She sets a goal for the amount of money she needs to raise and sets a fixed number of days. Her project launches, promotion begins, and (hopefully) contributions start coming in. Instead of being funded by one loan or a small group of investors, crowdfunding projects are funded by a large number of relatively small contributions from the general public."
For more on this, visit Kendall's ClickStartMe blog. Crowdfunding expert Kendall Almerico is the CEO of ClickStartMe and is an expert on The JOBS Act. Almerico is available for speaking engagements and interviews.