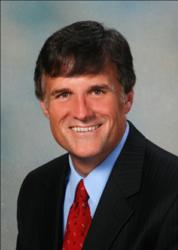 ...long-term performance numbers are meaningless if....
Toms River, NJ (PRWEB) April 25, 2013
While the stock market through the years has certainly proved favorable for many, there are also plenty of investors, from sophisticated ones to the average American with a 401(k) plan, who have suffered tremendous losses. Many Americans seem to have a blind faith that their stock and bond funds and other Wall Street investments will always do well, if you give them enough time. They appear to be uninformed about the potential risks to their portfolios and possibly their lifestyles, according to Brian Solik, President of Wealth Preservation Strategies of NJ.
Solik, an experienced financial advisor who has helped clients navigate through some very tough bear markets, advises that one get a full picture of the risks of any investment before taking the plunge. It is easy to go on one of the many free financial sites on the web and look at the history of any stock market investment. It's very important to look at how an investment performed not just over a period of time but in individual years.
"While an investment might currently show a gain for the past five years, if one digs a bit further one can see how it performed in 2008. If it was down a higher percentage than one can tolerate in a given year, that particular investment may be too risky for one's tastes," Solik comments.
He believes that long-term performance numbers are meaningless if an investor cannot tolerate such losses in any given year. "The real world of the average investor is that they look at their statements, and sometimes see big losses in the midst of economic uncertainty. It's scary, and many investors cannot simply follow Wall Street's typical buy and hold philosophy," according to Solik.
For those investors who rely more on their financial advisor to provide them information, Solik suggests asking the question,"If 2008 were to happen again, when stock market investments were down, how might this strategy perform?" Also, some advisors may say "in the past 30 years this investment has averaged a certain return," but that 30 years includes the phenomenal returns of the 80s and 90s. Instead, one can ask for the yearly performance since 2000. Without this information, it is difficult to fully assess any investment option, in Solik's opinion.
Investors should understand some basic math behind recovering from large losses. "For example," Solik describes, "If someone starts with $100,000 and loses 50% in a given year, many people mistakenly assume that if they have a 50% return they will be back to even. If one does the math, a 50% return only brings that investment back to $75,000, not $100,000. " One needs a 100% return just to get back to even. "That is why it recently took the market so long (over five years) to recover from the losses of 2008," Solik explains.
A broker may not have knowledge about less aggressive investment options due to a focus on stock market investments. Instead, find an advisor who educates clients fully on the risks of any investment, and offers a wide range of options, from aggressive to very conservative. "The client can then decide what risk level is optimal for them, rather than being led by the broker's preferences," Solik concludes.
Brian Solik, CRPC is President and Founder of Wealth Preservations Strategies of NJ. He is a former Wall Street broker who now focuses on educating investors on how to maximize their financial security and minimize taxes. If you would like to read other related articles contact Brian at 732-415-7717, bsolik(at)brokersifs(dot)com, or visit his website http://www.wpsnj.com.
Securities and investment advisory services offered through Brokers International Financial Services, LLC, Panora, Iowa. Member FINRA/SIPC. Brokers International Financial Services, LLC and Wealth Preservation Strategies of NJ are not affiliated companies. The opinions expressed are those of Brian Solik and not necessarily those of Brokers International Financial Services, LLC.