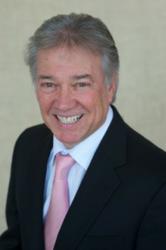 Dallas, TX (PRWEB) April 24, 2013
Michael Neeley, D.D.S., PA, utilizes Laser Assisted New Attachment Procedure (LANAP), which is a laser surgery for gum disease. LANAP uses a technologically advanced laser rather than a scalpel to remove the diseased gum tissue. This means that the process causes less pain, less bleeding, and takes less down-time for patients. Patients with bleeding gums who have put off treatment because of apprehension about the traditional dental surgery now have a less invasive alternative.
Gum or periodontal disease is present in the mouths of millions of Americans. Statistics show that only a small percentage of those adults seek treatment. While the early stages of the disease may only seem to cause slight discomfort, allowing it to progress leads to inflamed and bleeding gums will eventual lead to tooth loss. LANAP provides consistent and reliable results in removing up to 95 percent of the disease from the mouth.
The key to this laser surgery for gum disease is the FDA cleared PerioLase MVP-7 laser. This laser is highly selective and only targets the infected gum tissue and the bacteria that cause the infection. Healthy teeth and gum tissue are not harmed. The laser actually stimulates the regenerative properties of the bone and aids in cementing the gum tissue back to the teeth roots for faster healing. No scalpel is required to cut away diseased tissue, and no sutures are necessary to keep the gums in place during the healing process. Most patients are able to go back to normal levels of activity within a day of having the procedure, while some only need a few hours of recovery time.
Healthy teeth are an important part of one's overall quality of life. In addition, studies have shown that gum disease can be linked to serious health problems such as diabetes, respiratory illness, and stroke, among others. Utilizing laser surgery for gum disease is one way to halt the disease in its tracks. People suffering from bleeding gums may want to learn more about gum disease and LANAP by visiting http://www.dallasdds.net.
Michael Neeley, DDS, PA, is a general dentist offering patients personalized dental care for Dallas, TX. Dr. Neeley is part of one percent of dental professionals providing the most recent FDA cleared laser procedure for gum disease and periodontal treatment. To learn more about Michael Neeley, DDS, PA, and his dental services visit his website at http://www.dallasdds.net and call (214) 306-9033.