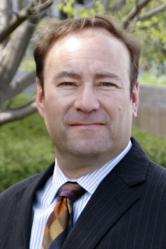 I relish the opportunity to help grow an organization I've long admired.
Alexandria, VA (PRWEB) April 25, 2013
Steven J. Slater has joined RG Group (Robbins-Gioia, LLC), as vice president of marketing. RG Group provides performance optimization and independent program management solutions across its government and commercial companies, offering expertise through consulting, research, and learning programs. As part of RG Group's leadership, Slater's role is to coordinate marketing activities across companies, practices, and services.
"I relish the opportunity to help grow an organization I've long admired," Slater said. "My objective in this position is to draw upon lessons learned from government, commercial, and nonprofit sectors to build upon branding activities, improve client awareness, and devise and execute revenue-generating strategies."
During the past 10 years, Slater's professional assignments have focused on using his marketing and communications knowledge to create substantial return for large investment, high-value opportunities in both the U.S. public and global private sectors of the consulting industry.
"We believe there has never been greater need for optimizing performance and achieving maximum results from major initiatives," Chief Strategy Officer Ron Bohlin said. "Steven's breadth of strategic marketing and communications experience will help RG Group expand and differentiate our already strong reputation for helping clients achieve their most challenging goals in today's environment of increasingly constrained resources."
Slater began his career at the Pentagon as a congressional liaison and speechwriter, serving defense department senior leaders for manpower and personnel force issues. After leaving the Pentagon and before joining the professional services field to market services, he was a communications consultant to senior government and private sector leaders, including clients such as the Maryland Transportation secretary, FEMA director, and most recently, the chief technologist at Booz Allen Hamilton.
About Robbins-Gioia, LLC
An acknowledged leader in independent program management, RG's comprehensive range of professional services enables us to design and deliver customized solutions to address our clients' most challenging requirements. Headquartered in Alexandria, VA, we deliver groundbreaking management solutions to public and private sector clients across the globe. RG's professionals strategically leverage people, processes, and leading technologies to help clients achieve desired performance outcomes and overall program success. For more information, please call 800-663-7138 or visit http://www.robbinsgioia.com.