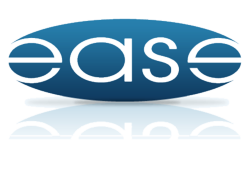 We are excited to add Carphone Warehouse to our list of clients using the EASEworks® engineered labor standards product
MIssion Viejo, CA (PRWEB) April 25, 2013
Carphone Warehouse approached Productivity Solutions Limited (PSL), a business partner and consulting firm for EASE Inc. to assist in establishing benchmarks around its current operations and practices. As part of their selection process, Carphone Warehouse required fast deployment and application, transparent audit trail, easily adapted to different sectors, non-proprietary database and initial and ongoing costs. With the difficulty of measuring work across 800 stores and accounting for variables such as store size and layout, and multiple floors, Carphone Warehouse agreed to conduct laboratory studies to model the workflow within each store. With the help of the specialists at PSL and EASEworks Labor Standards software, Carphone Warehouse was able to set up scenarios representative of most stores and to capture this data for future reference and use.
As a result of this exercise, Carphone Warehouse realized that store variables such as layout and configuration did not make a difference in how long a work process should take, as they were able to derive a formula that could be applied across stores based on the square footage. Carphone Warehouse Project Manager Andy Lee, said "The lab exercise was important because for the first time in our history, we replaced assumptions and best guesses with scientific work measurements."
Carphone Warehouse is a big box retailer of consumer electronics and connected devices in the United Kingdom, with 800 retail stores and an ecommerce channel. The company, along with BestBuy is responsible for the creation of BestBuy Mobile and the Geek Squad, which it later sold to BestBuy. As a brick and mortar retailer, Carphone Warehouse had previously scheduled in-store staffing according to the number of customers projected to visit on any given day. With no scientific measurement of what productivity levels should look like and how to schedule resources optimally, Carphone Warehouse sought to gain a better understanding of and greater visibilty into its work procedures in order to properly benchmark in preparation for Lean/Six Sigma improvement activities.
EASEworks and PSL enabled Carphone Warehouse to quickly perform rated activity sampling, day in the life studies, direct observational time study and video data capture and analysis. The ability to quickly establish standard work afforded the client a powerful level of visibility into internal processes that would pay off in the short and long-term.
Michael Linos, CEO and President of EASE Inc. said, "We are excited to add Carphone Warehouse to our list of clients using the EASEworks® engineered labor standards product. EASE Inc. and our partner Productivity Solutions Limited will provide a powerful set of tools to assist with all their work measurement their efforts."
Carphone Warehouse laid a solid foundation for optimizing storefront efficiency by bringing work documentation and processes online and making them available on demand. Through implementation of the EASEworks complete solution, Carphone Warehouse realized additional benefits. While Carphone Warehouse could easily benchmark its customer-facing retail operations based on projected customer count, its back office adminstration activities did not present such clear measurement drivers. Now with the EASEworks solution and staff trained in its use, Carphone Warehouse has the tools to benchmark its back office processes and realize further process improvements. Carphone Warehouse initially selected EASE to for benchmarking purposes and ultimately gained a comprehensive yet affordable labor standards solution that would set a foundation for continuous improvement and retail productivity excellence.
About EASE Inc. – EASE Inc. was founded in 1986 with the goal of providing Industrial, Manufacturing and Quality Engineers with a powerful and cost effective suite of software products. EASE Inc. is the leading provider of On-Demand Productivity Software Solutions with clients that include: Dell, Cummins, Harley Davidson, Aston Martin, Black & Decker, Rolls Royce, Home Depot, Safeway, US Navy, Raytheon, Sub-Zero, Teledyne, Toys "R" Us, Tyson, Hitachi, Lowe's and many others. EASE Inc. is a recognized innovator in the field of Work Measurement, Engineered Labor Standards, Line Balancing, Work Instructions, Manufacturing Document Management and highly focuses MES software.
For additional information please contact EASE Inc. at 949-348-7511 and visit our website at http://easeinc.com